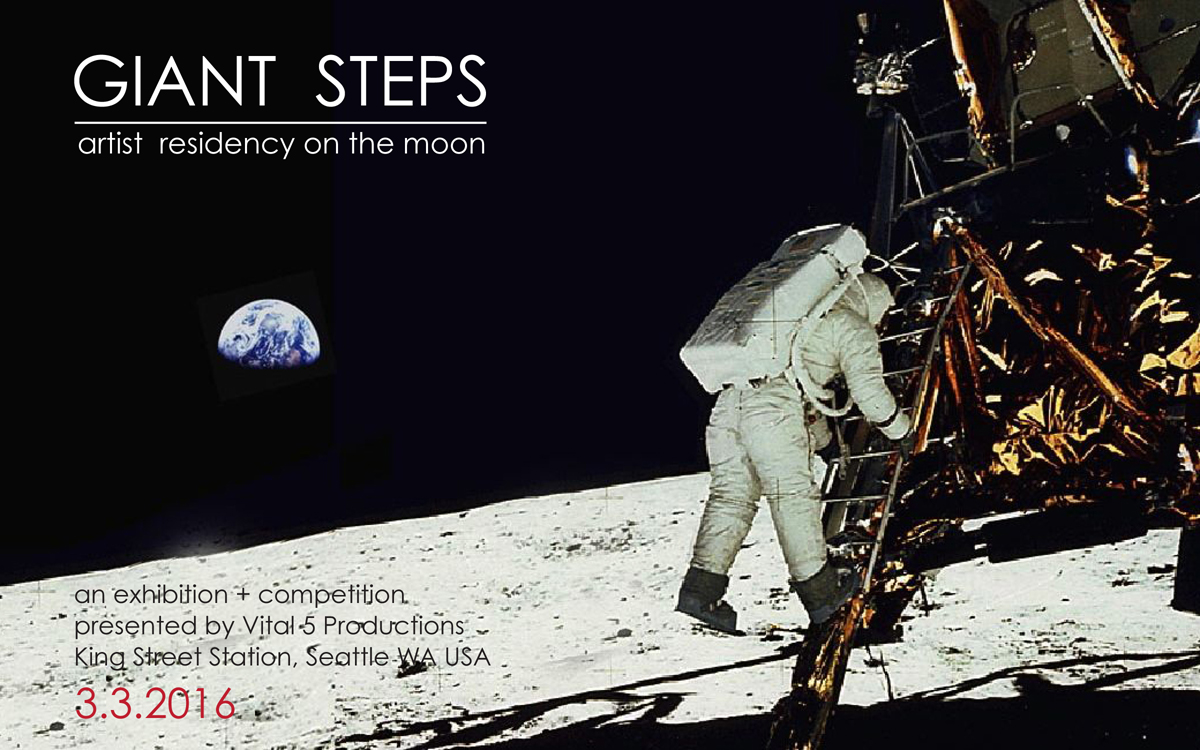 Giant Steps Opening Party
Major Tom to Ground Control:
Please join us Thursday, March 3rd for the opening of Giant Steps - a group exhibition at King Street Station. This conceptual-based exhibit asks artists from around the world what they would create given a 48 hour residency on the Moon. Featuring over 50 proposals spanning installation, dance, performance, film and sculpture, Giant Steps is a landmark exhibit examining the role of the artist in space and the unique (and soon to be a reality) opportunity space travel presents the contemporary artist.
This competition awards a $10,000.00 cash prize to one winning submission selected by an esteemed panel of aerospace and arts professionals. Join us Thursday night for the opening party, the annoucement of the winning entry and participate in our "people's choice" award. There will be performance, live music and a cash bar, and attendees are encouraged to dress for the occasion - this is a space themed party! Tickets are limited. The opening party is 21+ with proper ID.
For more information, please visit: www.giantsteps.space