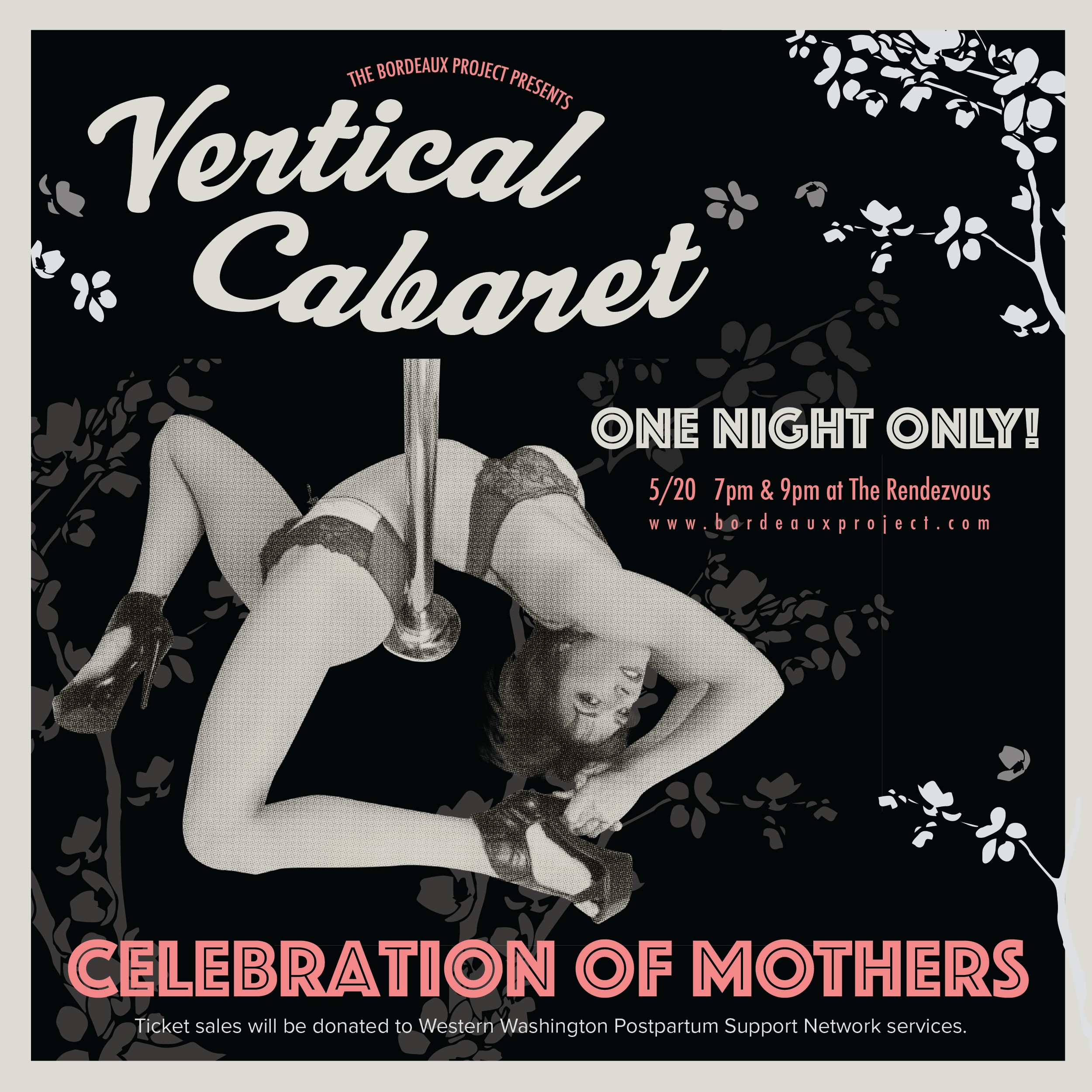 A Vertical Cabaret - Celebration of Mothers
"Celebration of Mothers" Vertical Cabaret
The Bordeaux Project is dedicated to combing the athleticism of pole with classic cabaret, burlesque and theater to creative a new and unique aesthetic for their audiences. We are a collaborative group of artists and performers dedicated to providing high quality performance and production.
The 2nd annual "Celebrations of Mothers" Vertical Cabaret brings to the stage a series of performances vignettes by mothers who have developed a piece that means something to them personally.
This is a benefit show for Postpartum Support International of Washington.
7PM and 9PM show
Pole Dance | Artistry | Music | Aerial | Comedy