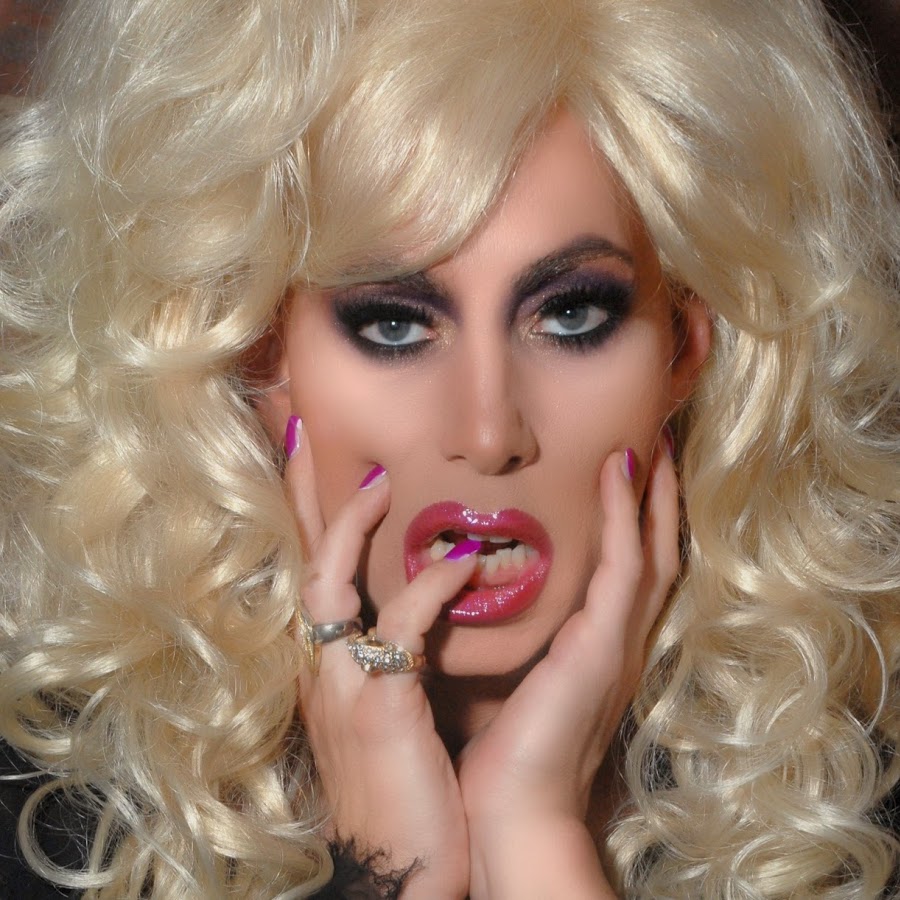 Sherry Vine in : "ADULT CONTENT"
Fri, May 13, 2016 at 7:30pm
21+
Full Bar
Food available
Mama Tits and Kendall's DJ and Events Present:
Sherry Vine in Adult Content :
An all live singing/comedy NSFW show of parodies and more! Sherry adheres to her rule of the 3 "P's"; Poop, Penis and Prostitution as she skewers Gaga, Madonna, Adele and more - no one is safe!
Friday May 13th at 7:30pm doors at 6:30pm
21+ ONLY
GA tickets are $25 in advance and $30 at the door (General admisssion seating)
VIP tickets are $35 in advance and $40 at the door (Preferred seating, a meet and greet with Sherry Vine and more!)
QUOTES:
"Treasures: Sherry Vine, with a classic command of timing… Broadway should be jealous." - The Village Voice
"Raucous, brilliantly performed… arresting entertainment." - Sydney Herald
"You are gorgeous!" - Madonna
"…like champagne!" - Thierry Mugler
"…sent shivers down my spine!" - Boy George
"The best comedic performance on film this year." - LA Times (Scream, Teen, Scream)
"That whore stole my act." - Joey Heatherton
BIO :Having established herself as one of NYC's downtown darlings, Sherry also tours the world with her all live singing, comedy shows; performing regularly in Montreal, Berlin, Helsinki, Estonia and Sydney to name a few. Miss Vine is a founding member and co-Artistic Director (with Joshua Rosenzweig and Erik Jackson) of Theatre Couture, and has starred in all of their productions including; the smash sold out hit CARRIE, DOLL, the Off Broadway hit TELL-TALE, CHARLIE, KITTY KILLER, THE FINAL FEAST OF LUCREZIA BORGIA, e.s.p. and THE BAD WEED '73. Sherry can be seen in numerous films; WELCOME TO NY, WIGSTOCK, THE RASPBERRY REICH, STONEWALL, CHARLIE, SCREAM TEEN SCREAM and FRANCESCA PAGE. Sherry starred in two seasons of a variety show called She's Living For This on Here TV. Most recently, she wrote, produced and starred in the short film, Just For One Day. Sherry has earned the status of YouTube sensation with her hysterical video parodies that have been viewed over 14,000,000 times and in 2016 launched the network gaySVTVworld (a one stop destination for all your gay entertainment needs!) on her channel.
Her new state-of-the-art website contains all of her videos, songs, blog, pictures, merchandise and a full schedule of appearances.
www.YouTube.com/MissSherryVine
AWARDS:
Numerous Jackie 60 Awards
Numerous Glammy Awards (including the first Entertainer of the Year)
HX Drag Queen of the Year 2007