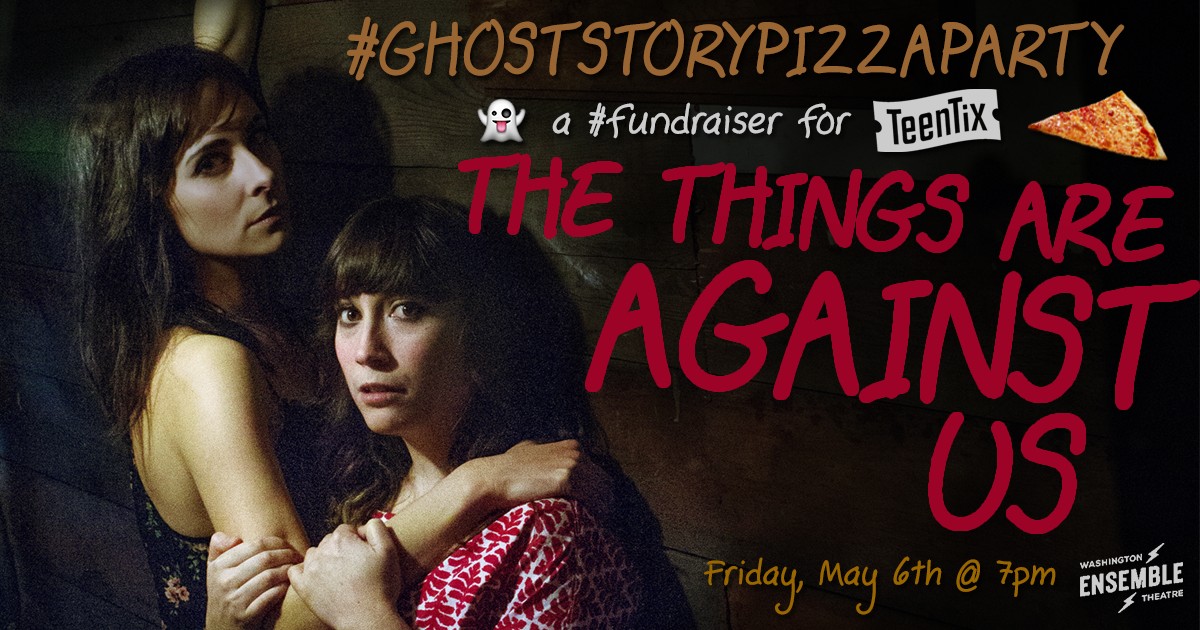 Washington Ensemble Theatre & TeenTix present
#GHOSTSTORYPIZZAPARTY


a #fundraiser for #TeenTix

Online ticket sales have ended, BUT! We may have some TeenTix at the door @ 12th Ave Arts!

Washington Ensemble Theatre and the TeenTix New Guard: Teen Arts Leadership Society are excited to invite you to #GHOSTSTORYPIZZAPARTY at WET's world premiere of The Things are Against Us, a hilarious ghost story about uncovering secrets to discover the true nature of yourself.

Teens (and their adult counterparts) are invited to a pre-show ~pizza party~, the show, and a post-show talkback with the cast. Ticket proceeds for this special event will go directly to TeenTix and our mission to ensure equitable access to the arts for all young people.

7:00 pm - Doors open, TeenTix pre-show ~pizza party~ opens to all

7:30 pm - Curtain

9:15 pm - Post-show talkback

All proceeds from this special night @ WET go directly back to TeenTix <3

ABOUT THE THINGS ARE AGAINST US

By Susan Soon He Stanton
Directed by Bobbin Ramsey

In this dark and twisted comedy, two lovelorn sisters, an ax wielding hunk, and the poet and lover Federico Garcia Lorca uncover their destiny when their past comes back to haunt them. They wrestle through time only to discover the real horror is in their bones.

Join our Facebook event for #GHOSTSTORYPIZZAPARTY!