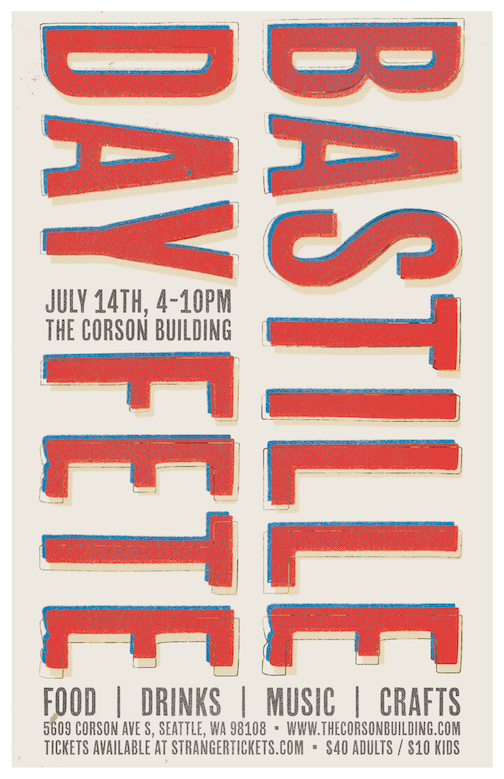 8th Annual Corson Building Bastille Day Fête!
Thu, Jul 14, 2016 from 4pm - 10pm
Please come and join us for The Corson Building's 8th annual Bastille Day Fête! This year's edition will feature food, drink, music and activities for the kids. Admission includes food; drink tickets will be sold separately. Admission is $40 for adults and $10 for kids 12 and under.