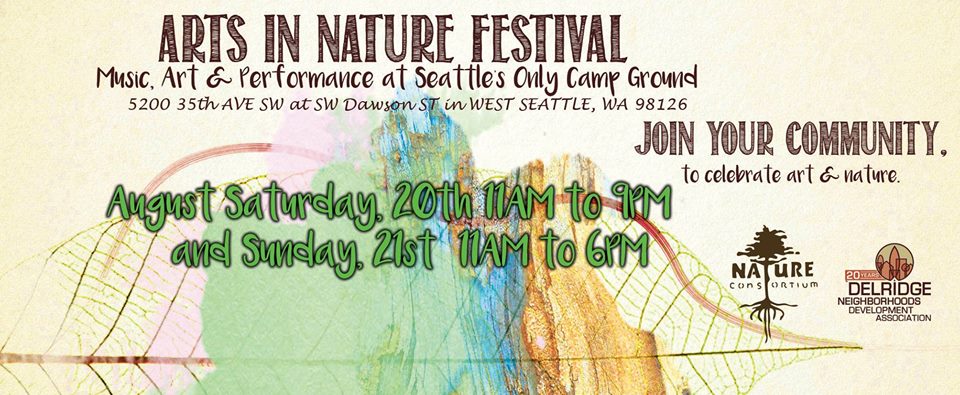 Arts in Nature Festival
August 20, 11am-9pm & August 21, 11am-6pm
Experience the dynamic spirit that only comes with the Arts in Nature Festival at Camp Long in West Seattle!
This year's festival brings back all your favorite art installations throughout the park, performances in spectacular outdoor stage settings, and some of Seattle's favorite food trucks! But that's not all! This year's festival expands with the addition of the "Nancy Stage" (named for Nature Consortium founder Nancy Whitlock) providing amplified live music AND a beer garden featuring "beers of distinction" from Fremont Brewing!
Join us in West Seattle on August 20th & 21st for a family-friendly event that still focuses on entertainment and the wonder of Seattle's green spaces!
Camp Long's lodge, picnic shelters, fire ring, and east comfort station are all ADA accessible.