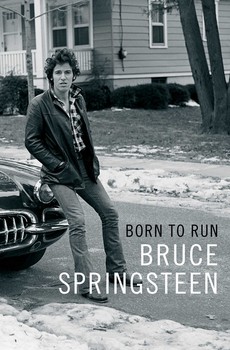 Bruce Springsteen Signed Book Event at the Elliott Bay Book Company
Sat, Oct 1, 2016 at 12pm
Includes a signed copy of BORN TO RUN.and admits up to TWO people to the signed book line.
Ticket sales have ended. No additional tickets will be available.
Please join us for an appearance by Bruce Springsteen!
Each ticket includes one signed copy of Bruce Springsteen's memoir, BORN TO RUN.
Sorry, no additional books or memorabilia will be signed. No personalization.
One book per person limit. Attendees must appear in person to receive a signed copy. No exceptions. (Ticket holder may be accompanied by ONE additional person)
Signed books only. No performance or talk.
Further details will be emailed to attendees before Oct 1.