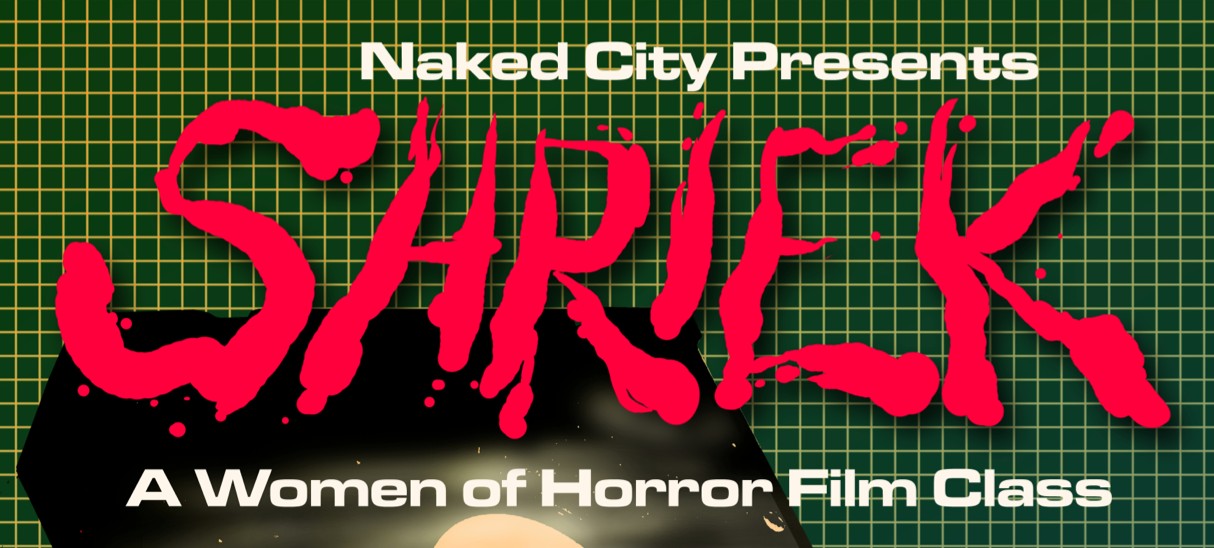 SHRIEK: The Slumber Party Massacre!


A special event pajama party at Scarecrow Video
Sun, Oct 2, 2016 from 7pm - 10pm (Pacific)
17+
No outside food or drink; refreshments available on-site
discounted $5 tickets available at the door for seniors 65+, vets, students, and teachers/professors
For October, Evan J. Peterson and Heather Marie Bartels bring you a special Women Directors of Horror Festival, starting with Amy Holden Jones' The Slumber Party Massacre! Then, join us October 16, 23, and 30 for three more films at Naked City Brewery.
We're throwing a pajama party at Scarecrow Video, and you're invited. Feel free to wear pajamas, and you may want to bring a pillow for those chairs in the screening room.
The Slumber Party Massacre, while it contains many exploitation elements of a low-budget slasher flick, is considered by its director (Amy Holden Jones) to be a feminist critique on the genre. For one thing, the script was written by popular lesbian author Rita Mae Brown. For another, the women in the film hold many traditionally "male" occupations: carpenter, telephone line repair tech, and yes, PE teacher. The killer himself uses a drill to commit murder, and Jones states that his choice of weapon is meant to emphasize the phallic weaponry used in violence against women in slasher films. At the same time, the film clearly doesn't take itself too seriously; it's a fun, bloody romp with a high body count.
SHRIEK is a community class merging film with education and offering an accessible forum outside of academia. The goal is to offer low-cost opportunities to learn about film and women's studies and to inspire more diverse filmmakers to get involved as creators in the genre. Scarecrow Video sponsors the series in their screening room. We suggest bringing an extra seat cushion if you get uncomfortable sitting in classroom chairs.
Concessions are available on site; please do not bring outside food or drink. We reserve the right to refuse admission to anyone under the influence of extreme drugs or alcohol.
General Admission: $10 per session (register here in advance)
Teachers/Professors, Seniors 65+, Veterans, and Students with ID: $5 per session (register at event)
Low Income Housing / No Housing patrons: free entry
Day-of registration also welcome!
Scarecrow Video is located at
5030 Roosevelt Way NE, Seattle, WA 98105
Phone: (206) 524-8554
Contact wordmercury [at] gmail dot com for more info.
Evan J. Peterson is a college professor, author, and journalist. He is a Clarion West alum, and he received his MFA from Florida State University. His writing has been featured in The Stranger, Weird Tales, Queers Destroy Horror, andThe Rumpus. His books include The Midnight Channel, Skin Job, and Ghosts in Gaslight, Monsters in Steam: Gay City 5. He lives in Seattle with his werewolf, Dorian Greyhound.
Heather Marie Bartels is the Managing Director of the Rainier Independent Film Festival, graduate from the University of Washington Cinema Studies department, and host of the film and feminism podcast "Turn Up The Ladybro." She spends most of her spare time introducing the uninitiated to the wonders of horror and finding the best ramen in town.
SHRIEK promotional images designed by Marc Palm