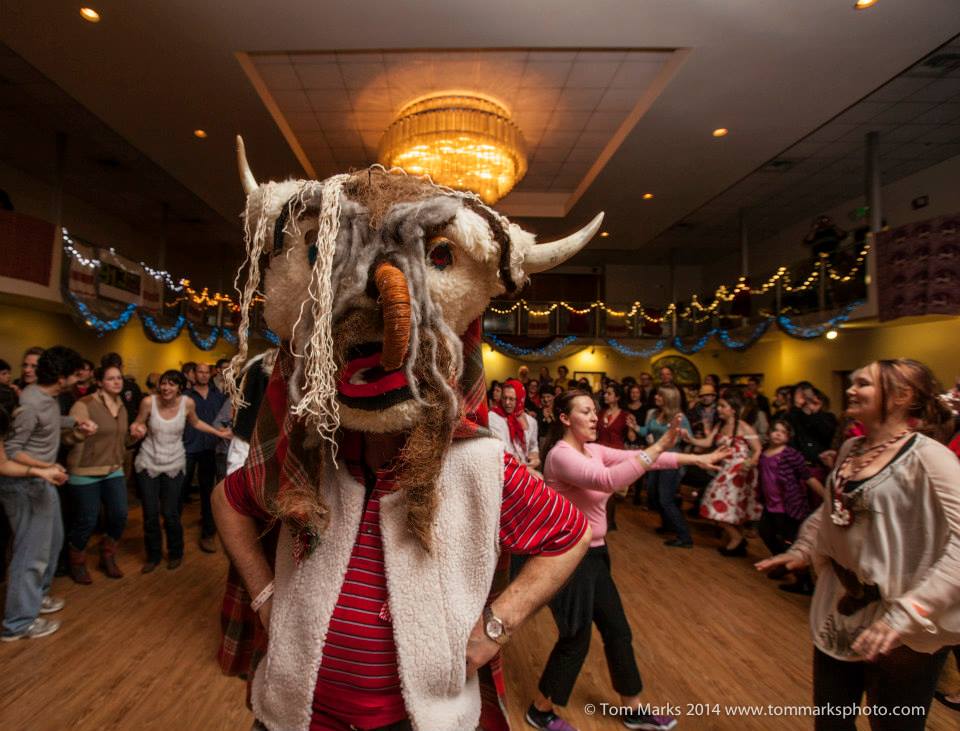 Balkan Night Northwest 2017


A joyous explosion of music and dance from the Balkans - featuring special guests Chris Bajmakovich and Vlado Pupinoski
Sat, Mar 4, 2017 at 3pm - Sun, Mar 5, 2017 at 12am
All ages!
After-party at Sarajevo Lounge, March 5th 6-10 pm: http://www.strangertickets.com/events/41234057/balkan-night-northwest-afterparty
The sixth annual Balkan Night Northwest brings a joyous explosion of music, dance and tradition from all over the Balkans to Saint Demetrios Hall (home to the Seattle Greek Festival) on March 4th! Balkan Night pulls ancient traditions into the present, with three stages and dozens of bands, and music that spans the centuries, from Dionysian zournas to fusion dance bands! Come early and stay late to enjoy the Kukeri, the bell-wearing creatures (the friendlier cousins of the Krampus), who will greet the festival and romp throughout the night. The party starts at 3 pm, March 4th, at Saint Demetrios Hall (home of the Seattle Greek Festival), and brings wall-to-wall music until midnight. Kids welcome, no partners necessary!
The vibrant annual festival welcomes the spring and assembles musical traditions from a dozen Balkan countries. Local favorites Dragi Spasovski, Dromeno, the m9, Eurodanceparty USA, and The Fetatones (!) share the bill with this year's special guests: accordion master Chris Bajmakovich and sax sensation Vlado Pupinoski, returning to get you on the dance floor! Brought to you in part through a generous grant from the Seattle Office of Arts and Culture.
https://www.youtube.com/watch?v=Y4XyVHEbrRE


Balkan Night Northwest
March 4, 2017
3 pm sharp!
Saint Demetrios Church
2100 Boyer Ave. E.
Seattle WA 98112
free parking!
two dance floors!
adults $25
students with ID $15
youth 10-18 $10
under 10 free!
Traditional Greek and Croatian food available for purchase
Beer, wine and soft drinks available for purchase
AFTER-PARTY at Sarajevo Loung, March 5, 6-10 pm, all ages! Tickets at Stranger Tickets.