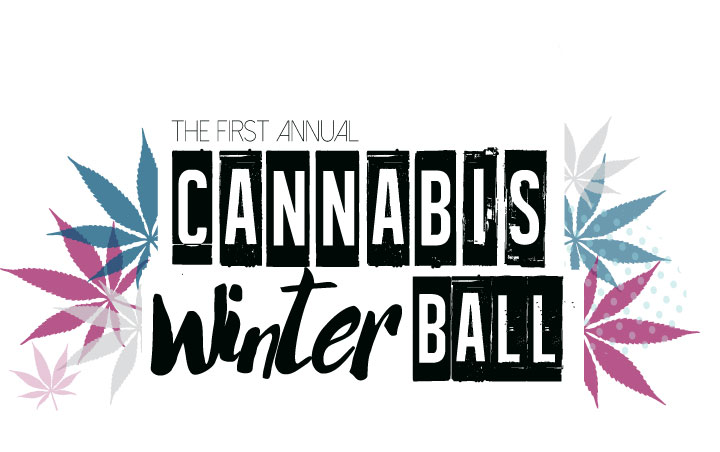 First Annual ~ Cannabis Winter Ball, Presented by Babette's Events, Hosted by "The Truth"
Sat, Jan 21, 2017 at 8pm - Sun, Jan 22, 2017 at 12am
On January 21st, outdoor/indoor grow op, "The Truth" hosts the First Annual Cannabis Winter Ball at Trinity Night Club. With musical and performing acts by The Polyrythmics, Pezzner, Kadeejah Streets, DJ Care with Hoop Duality Aerial Performance by Jody Poth and Kierra Lein and visuals by Audrey Lane.

"The Truth" believes that as their artisan cannabis line booms so should the culture of our city. Produced and curated by Babette's Events with Seattle's local leading musical and performing acts.

Come dressed to impress but, leave your dancing shoes on. Trinity Night Clubs main room is tailored in a classic vintage aesthetic to go along with your jewels and cufflinks.

With Entertainment By:

Polyrythmics: www.polyrhythmics.com is a hard-driving modern afro-psycho-beat sound composed of relentless rhythm, heart thumping bass lines, intricate guitar phrasings, avalanches of keyboard colors, melodic hooks and soaring horn solos. The octet delivers a live experience to behold that immediately turns any joint into a funky dance party.

Pezzner: down tempo, www.pezzner.com

Kadeejah Streets: house, ttps://soundcloud.com/kadeejah-streets

DJ Care: downtempo / uptempo acid jazz funk dubby world vibe https://soundcloud.com/dj-care-music
Ilen Hallogram
Hoop Duality Aerial Performance by Jody Poth and Keirra Lein

The Merch Girls by burlesque performers in Seattle TBA

with Visuals by Audrey Lane

PURCHASE TICKETS HERE: http://strangertickets.com/go/cannabiswinterball

Benefitting The Cannabis Alliance: a non-profit, membership-based association of individuals, businesses, government officials, and non-profit organizations dedicated to the advancement of a sustainable, vital and ethical cannabis industry. www.thecannabisalliance.us

Thank you to our promotional sponsors
"The Stranger" and "Dope Magazine"

#BabettesEventsInc #CannabisWinterBall


"The Truth" proudly sponsors The First Annual Cannabis Winter Ball produced by Babette's Events. The roots of the marijuana industry run deep. While seedlings
pop up throughout Washington, it's the Outlaws of our industry pioneering the finest product. Each strain has its own story, each puff its own unique flavor and aroma. "The Truth," Washington's artisan line of grade "A" ganja.