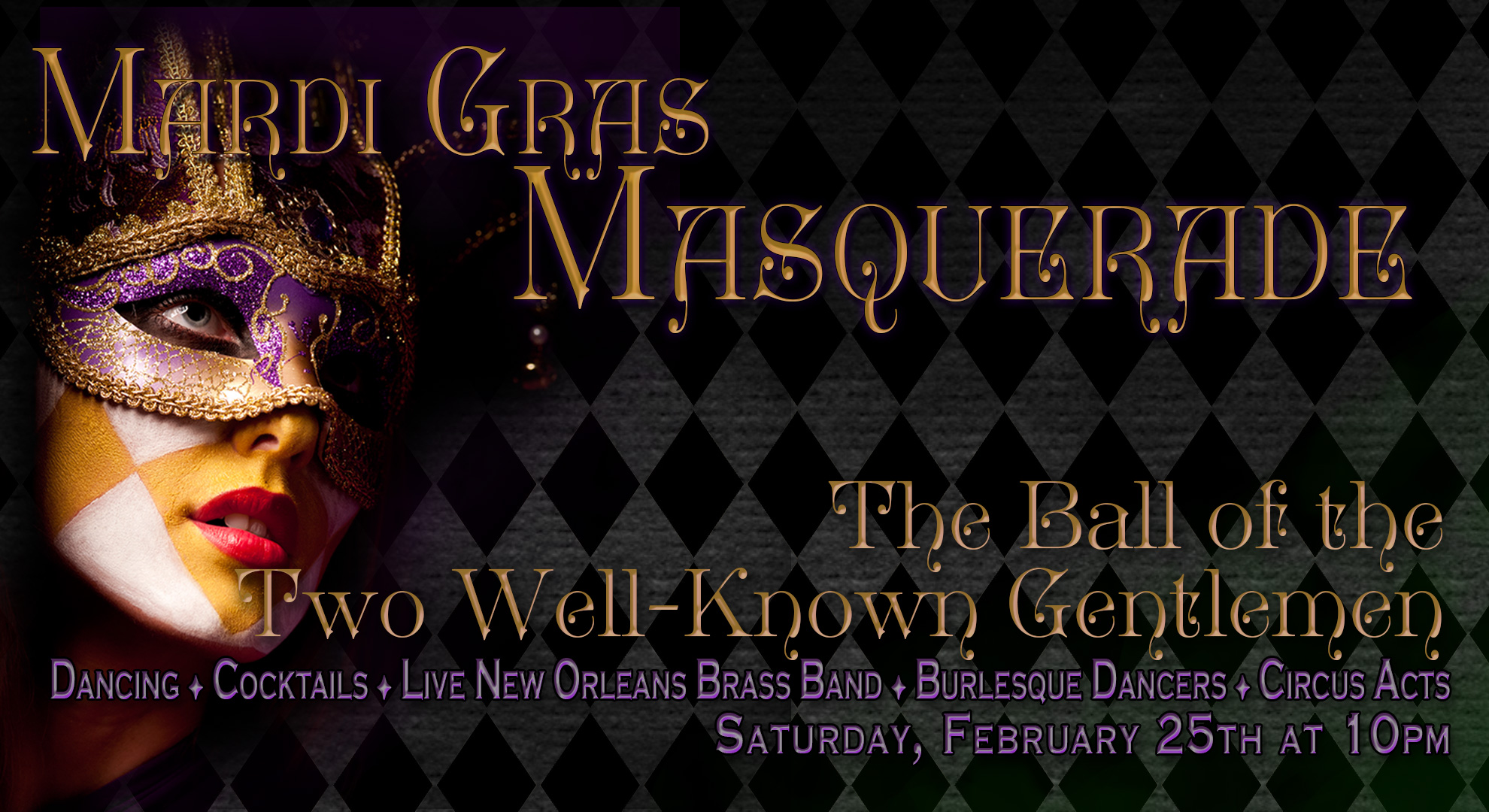 Storyville Rising-Themed Mardi Gras Masquerade: The Ball of the Two Well-Known Gentlemen
Sat, Feb 25, 2017 at 10pm - Sun, Feb 26, 2017 at 12:30am
Experience our own slice of turn-of-the-century New Orleans with a grand Masquerade Ball in our Storyville-themed world.

Dance the night away with live performances including an 8-piece New Orleans Brass Band, burlesque dancers, and exotic aerialist acts. Feel free to explore our recreation of the notorious red-light district and sip some cocktails in the shanty town, the bordello, or even the house of God itself.

Things to consider:
This event is 21+. Attendees will be required to provide a valid form of identification; we accept current, state-issued driver's license/ID or government issued ID.
This is not the Storyville Rising performance, it is an after hours Mardi Gras Ball with a live band, burlesque, and aerial performances.
This event begins at 10pm, however late arrivals will be admitted, space permitting.
Dress Code: We'd love to see guests dressed to the nines in masquerade ball attire, but cocktail attire is equally welcome.