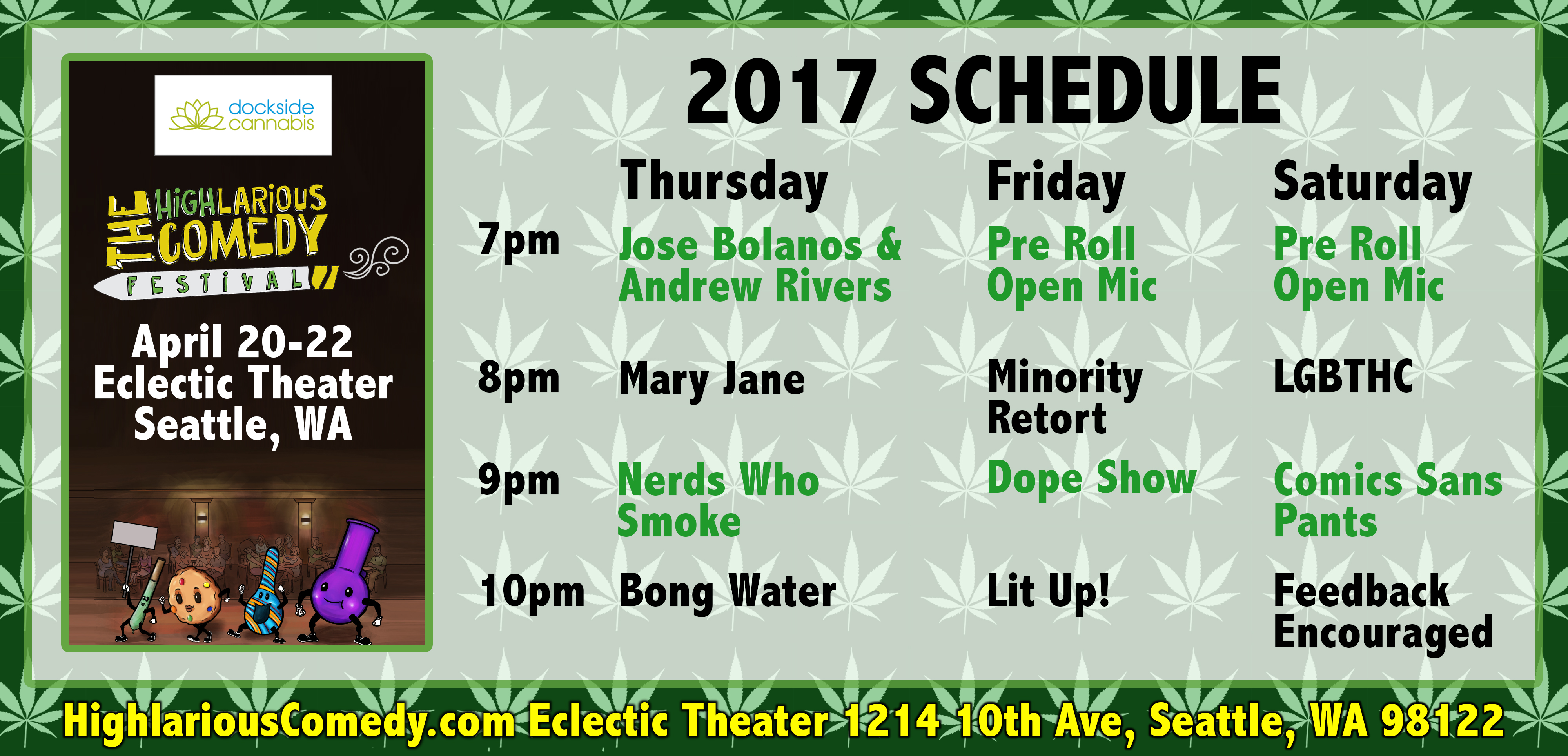 The Highlarious Comedy Festival
Thu, Apr 20, 2017 at 7pm - Sat, Apr 22, 2017 at 11pm
The Highlariuous Comedy Festival is a 3 day event featuring comedy for everyone!
Featuring a FREE nightly open mic, shows with dirty jokes, a roast battle and an improv stand up show focusing on audience participation.
With showcases for minority, female identifying and LGBTHQ performers The Highlarious Comedy Festival aims a spotlight on talented comedians of all types.