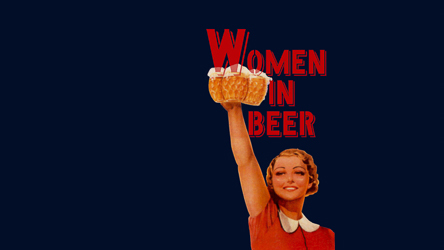 Women In Beer
Mon, May 8, 2017 from 5pm - 8pm
Drink beer and support Planned Parenthood of The Great Northwest and the Hawaiian Islands at Pike Brewing Company's 6th annual Women In Beer.
This Seattle Beer Week celebration at Pike Brewing Company focuses on women in the Northwest craft beer industry along with women owned and led restaurants, cideries, wineries, chocolatiers and more. Women In Beer is expanded for 2017 after selling out every year and because our friends at Planned Parenthood need our support more than ever.
Event attendees will be treated to tastes and bites from over 35 local breweries, cider makers, cheese makers, restaurants, chocolatiers and more. Samples will be available from notable Seattle names as well as newcomers to our food and drink industry.
Participating businesses to date include:
BREWERIES
Anacortes Brewing, Barley's Angels, , Chuckanut Brewery, , Dirty Bucket Brewery, Dog Days Brewing, Dru Bru, Dystopian State Brewing, , Fish Brewing, Floating Bridge Brewing, Fremont Brewing, , LoveCraft Brewing Company, Lowercase Brewing, Optimism, Pike Brewing Company, Populuxe Brewing, Reuben's Brews, Stones Throw Brewery, Stoup Brewing
CIDER, WINE & SPIRITS
Cadee Distillery, Cote Bonneville, Finnriver Farm & Cidery, Heritage Distilling Company
RESTAURANTS, BAKERIES & SWEETS
Andaluca, Balleywood Creamery, Bluebird Ice Cream & Microbrewery, The Brewmaster's Bakery, Glendale Shepherd Cheese, Grand Central Bakery, Salumi, , Seattle Chocolate Co., Tom Douglas Seattle Kitchen
Pike Morning After Pale is the official beer of Women In Beer. This women-brewed beer also benefits Planned Parenthood of the Great Northwest and the Hawaiian Islands.