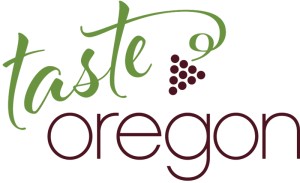 Taste Oregon - Seattle 2017
TASTE OREGON
SUN. MAY 21, 2017
Metropolist Event Space
2931 1st Ave. S – Seattle WA
1 to 5 pm!
Welcome to the 2nd annual "Taste Oregon" event in Seattle! The event will feature 35 premium wineries from Oregon to be held in the SODO area of Seattle at a new venue called the
Metropolist
. There will be a private trade/industry tasting followed by a general public tasting!
This event is a fundraiser for OASSIS OREGON and a collaboration with Seattle Uncorked! Please support our Northwest neighbors in Oregon and help us sell out this cool event by going to this Facebook page and "like" and "share" it to your page!
Featuring 35 wineries from an array of Oregon's diverse AVA's.Tickets available soon!
Confirmed 2017 Wineries To Date:
Anam Cara
Anderson Family Vineyard
Bjornson Vineyard
Brigadoon
Cana's Feast Winery
Cathedral Ridge Winery
Chehelem Wines
Coeur de Terre Vineyard
Coria Estates
Del Rio Vineyards
Elevee Wines
Eyrie Vineyards
Foris Vineyards
Hyland Estates
J. Scott Cellars
Le Cadeau Vineyard
Left Coast Cellars
Patricia Green Cellars
Rocky Point Cellars
Solena Estate
Sokol Blosser Winery
Stangeland Winery
Vanduzer Vineyards
Willamette Valley Vineyards
Willful Wine Co
Youngberg Hill