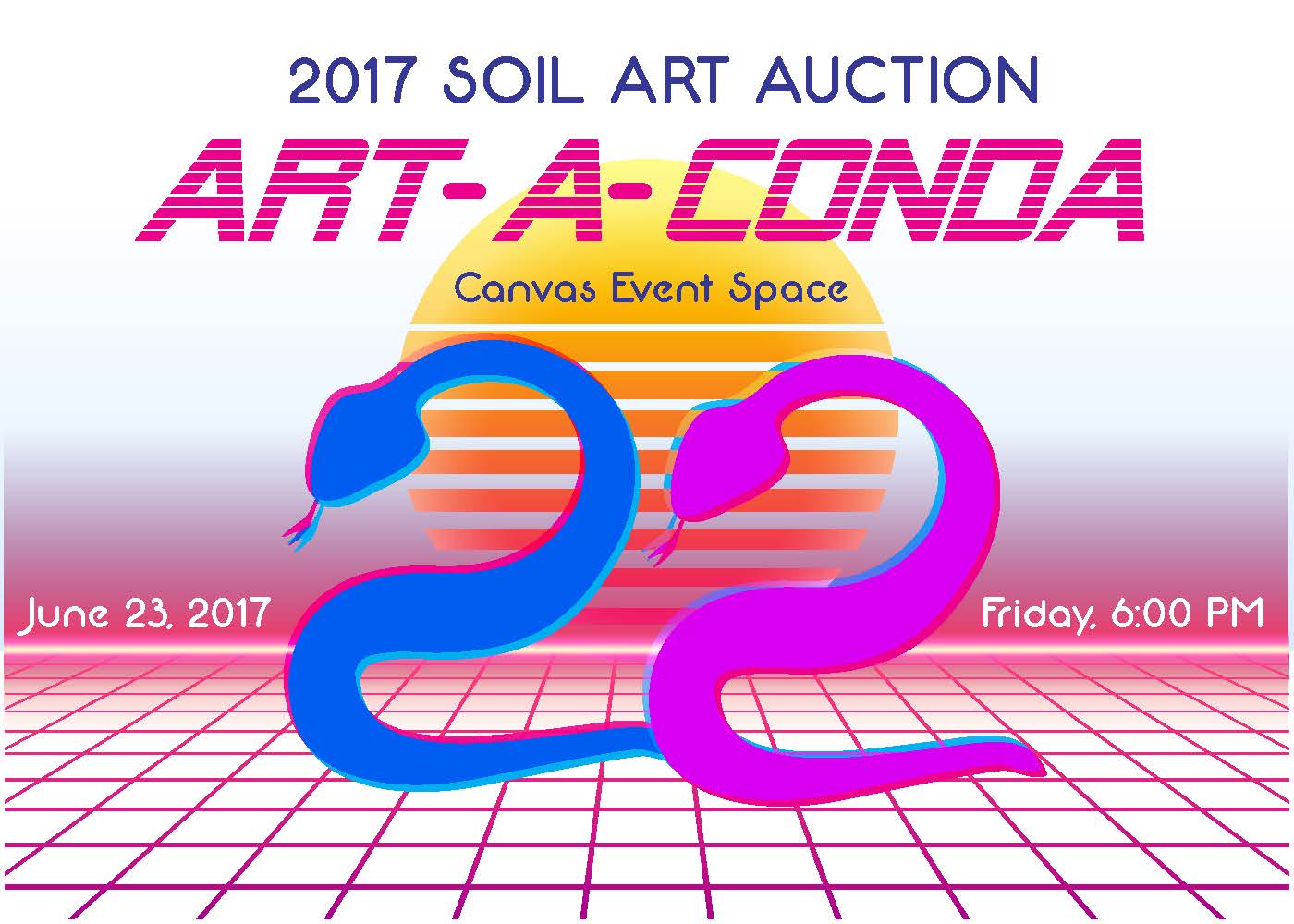 Join us for ART-A-CONDA
2017 SOIL ART AUCTION!
Slink on over and support 22 years of SOIL Gallery at the 2017 Auction, featuring Fundraising Auctioneer Laura Michalek! Devour scrumptious refreshments while you wrap yourself around spectacular works of art. With over 80 works of art available something beautiful is sure to grab you.
Doors open at 6pm. Arrive early to get in on the action!
Games for a chance to win a snake themed piece of art by a SOIL member
3 Silent Auctions (these close at staggered times before the live auction begins)
Live Auction begins at 8pm sharp!
Online ticket sales will close 48 hours before the auction. Door tickets available for $35.00, or $30.00 if you dress up like a party animal.
Tickets purchased in advanced will automatically be entered in a drawing for a work of art by a SOIL member. Ticket holder must be present at auction to win!