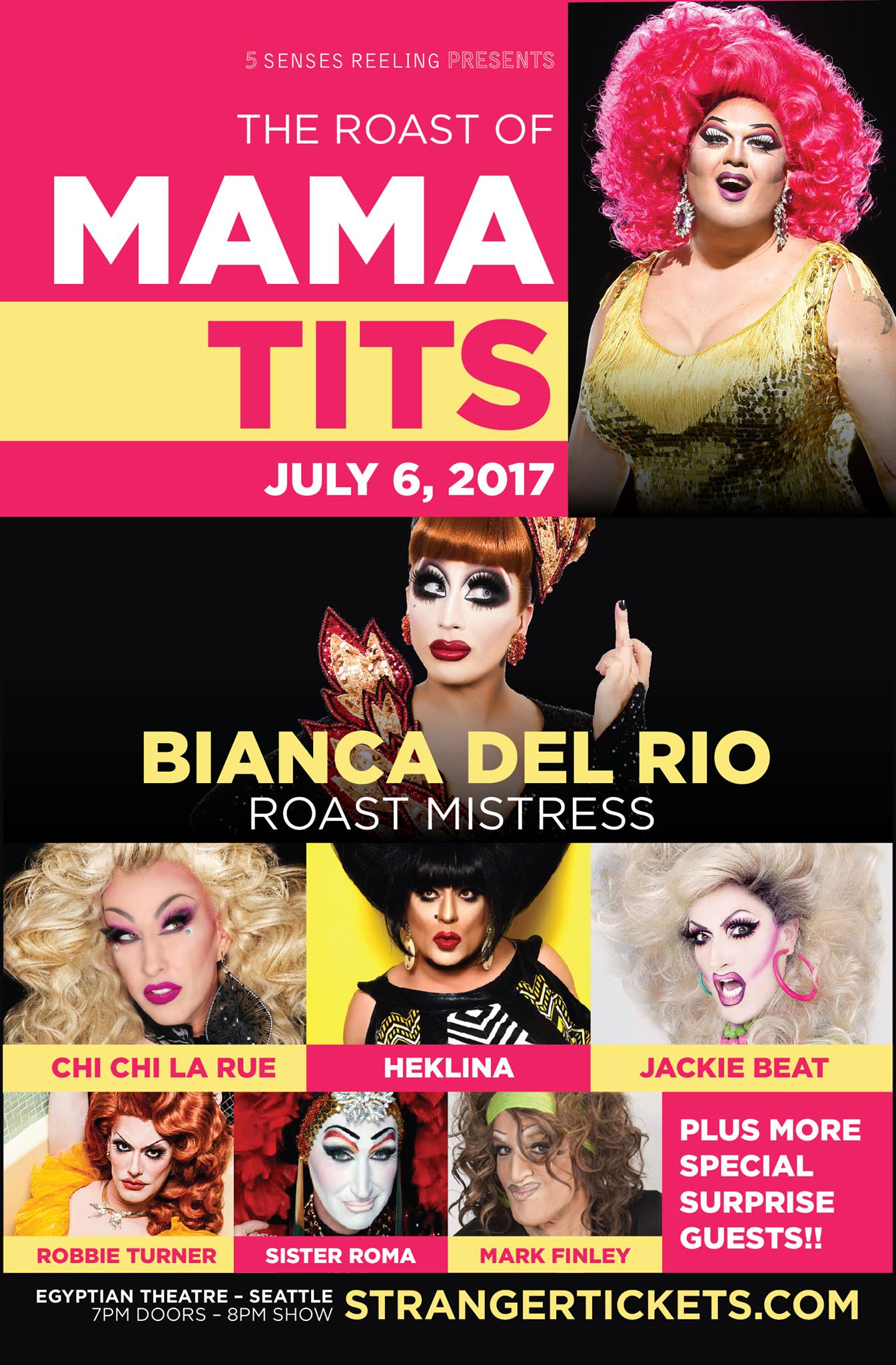 The Roast of Mama Tits with Bianca Del Rio
Thu, Jul 6, 2017 at 8pm
All Ages
Drag
Comedy
Roast
Bianca Del Rio, winner of Ru Paul's Drag Race Season 6, will be the Roast Mistress for the Roast of Mama Tits, a celebration and severe taking down of Seattle's favorite Skyscraper Hostess Mama Tits.
This is a great opportunity for a community event, bringing together local & nationally known talent to roast (and honor) one of Seattle's favorite entertainers. The #MamaTitsRoast will take place two days after the 4th of July on Thursday, July 6th at 8:00 p.m. PT.
Confirmed local and nationally known roasters include Chi Chi La Rue, Heklina, Jackie Beat, Sister Roma, Robbie Turner, and Mark Finley. Additional Roasters and talent to be announced shortly.