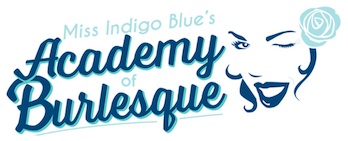 Academy of Burlesque Faculty Showcase 2017
So much sexiness on one stage! The Academy of Burlesque faculty and staff in their natural habitat - on the stage!
Doors at 7:30
Show at 8pm
VIP guests seated at front row cabaret tables, with a special gift bag for each guest
Starring our Instructors:
Miss Indigo Blue
Waxie Moon
The One The Only Inga
Ernie Von Schmaltz
Ruby Mimosa
Octavia Sexton
Amara Strutt
and introducing spICE!
Staff Members:
Red Delicious
Fosse Jack
Cookie Bellini