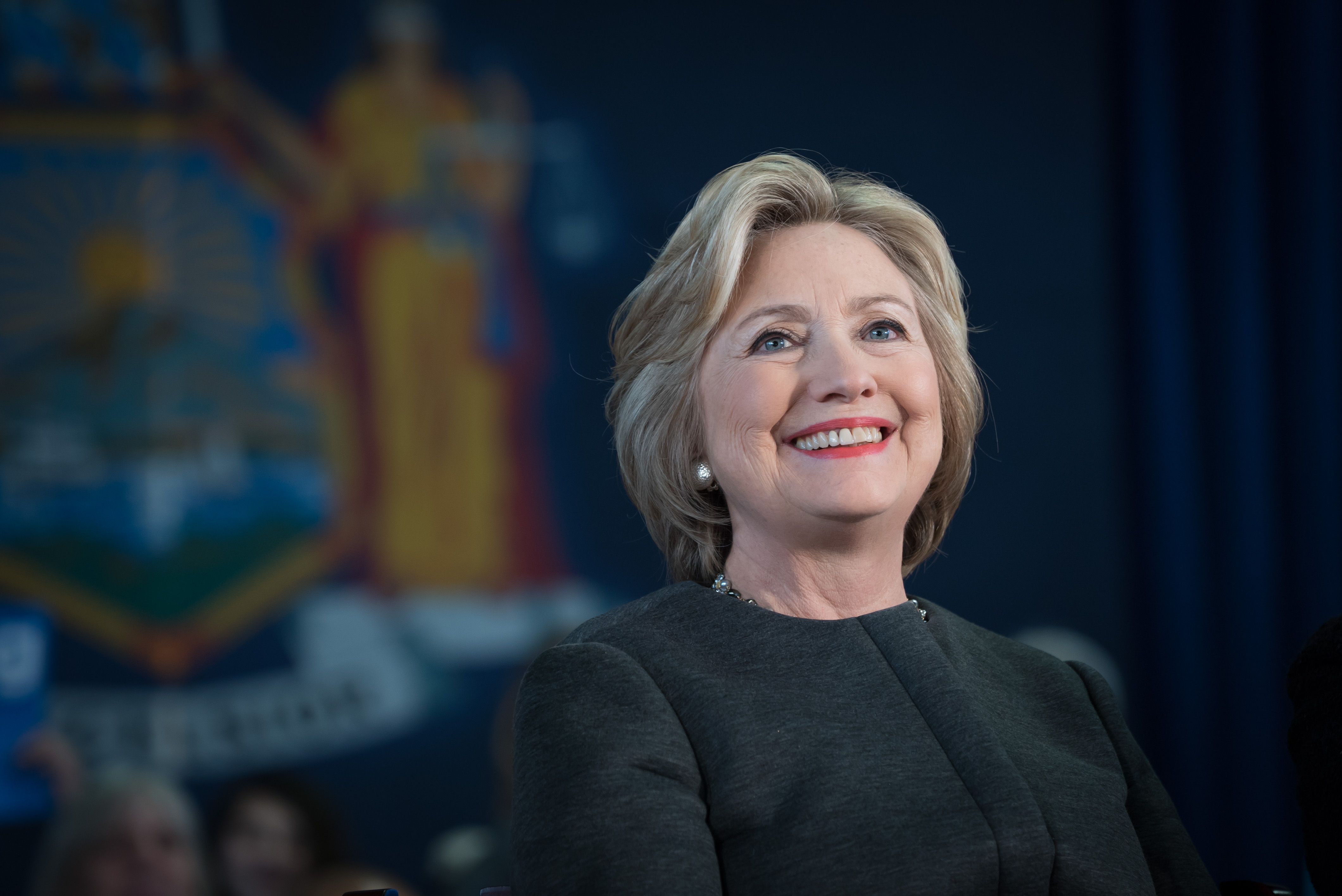 Elliott Bay Book Company presents:
Booksigning with Hillary Rodham Clinton
Tue, Dec 12, 2017 at 12pm
Includes a copy of WHAT HAPPENED and admits ONE to the signing line
We are thrilled to welcome Hillary Rodham Clinton to the Elliott Bay Book Company for a special book signing on Tuesday December 12th in honor of her extraordinary new book What Happened.
Hillary Rodham Clinton is the first woman in US history to become the presidential nominee of a major political party. In What Happened, Secretary Clinton, for the first time, reveals what she was thinking and feeling during one of the most controversial and unpredictable presidential elections in history. Now free from the constraints of running, Clinton takes you inside the intense personal experience of becoming the first woman nominated for president by a major party in an election marked by rage, sexism, exhilarating highs and infuriating lows, stranger-than-fiction twists, Russian interferences, and an opponent who broke all the rules. This is her most personal memoir yet.
Event tickets are $30.00 (plus tax and ticketing fee), and include a copy of What Happened, and a place in the signing line for one guest.
A limited number of tickets will be available.
Important Event Rules & Restrictions
— Event tickets are available online only, through Boldtypetickets.com. Tickets will not be sold in-store and signed books will not be available after the event. This is an in-person event and books picked up after the event will not be signed.
— Each ticket is good for one book, and entitles one person to a place in the signing line.
— Every person in the signing line MUST have a ticket.
— For security reasons, ticketed guests will pick up their book on December 12th at the event. (No other books will be signed)
— Ticket holders can check in beginning at 9:00 am, on the day of the event to access the signing line.
— Ticket holders must be checked in by 1:00 pm in order to guarantee your chance to meet Secretary Clinton and get your book signed.
— Event is a signing only.
— No posed photographs.
— Secretary Clinton will sign one copy of What Happened per ticket holder. In addition, a limited number of signed copies of It Takes a Village:Picture Book will also be available for purchase on the day of the event. (limit one copy per ticket holder while supply lasts).
— No personalizations, no memorabilia.
— Only ticketed guests will have access to the event area. Anyone without a ticket will not be permitted to line up, nor will you be allowed in or near the event space.
— Any personal items that cannot be pocketed will not be permitted in the event area, except phones and/or cameras. Please leave all bags, purses, backpacks, memorabilia, and other personal belongings at home or in your car.
— Parking is limited. Please consider taking public transportation.
** DISCLAIMER: Rules and restrictions often change up to, and during the event. Stay tuned for updates at elliottbaybook.com and by e-mail to ticketed customers.
When you purchase a ticket, or register for an event, you will automatically be added to the Elliott Bay Book Company's email subscriber list. We will always protect your privacy. Our email list is used only to promote Elliott Bay Book Co. events and news, and your information will never be shared or sold. You may unsubscribe or update your subscription at any time.