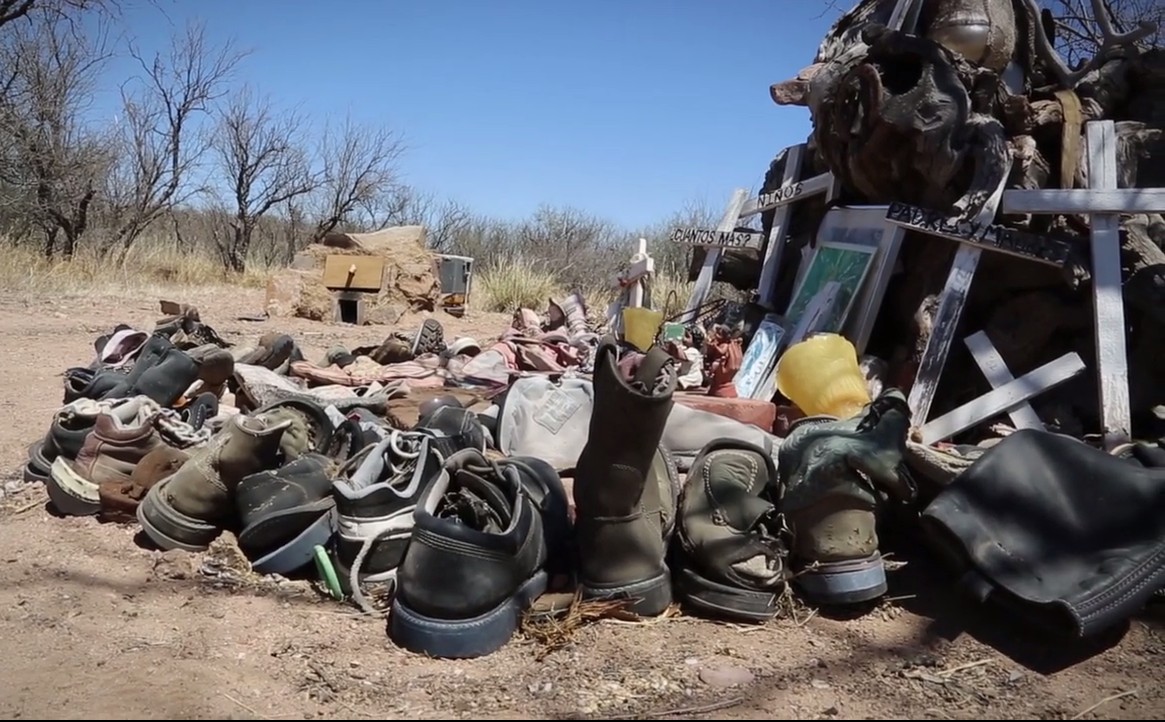 Social Justice Film Festival - Immigration Night
Trails of Hope and Terror
Two teenagers' encounters with the border have their origins in manifest destiny, the Mexican-American war, gunboat diplomacy, NAFTA, Operation Gatekeeper, and "prevention through deterrence."
(Vincent de la Torre, USA/Mexico, 53 min)
Screens With:
Dear God
A refugee-child's still prayer.
(Sosi Chamoun, Sweden, 4 min)
Over Time
Shafiq Hoque works at a neighborhood store in Toronto by day and drives for Uber at night. Juggling two jobs that seem precarious and impermanent, he finds solace and strength in his community.
(Mariam Zaidi, Canada, 14 min)
Remember Everything to Forget Nothing
Remembering the names of those lost to the refugee crisis.
(Italy, 3 min)
I Seek Asylum
Dramatizing the hostility of the asylum interview process, this film is based on actual cases. It is voiced over by a client of the Helen Bamber Foundation, a survivor of torture.
(Anna Southgate, UK, 10 min)
Geeta
After coming to US to work as a housemaid Geeta, slowly realizes that although she is in the land of opportunity, her financial, personal and social freedoms are slowly being taken away from her.
(Sohil Vaidya, USA, 16 min)
The Wall
A grandmother and her grandson flee their city when, one night, the darkness arrives. Through fire, over waves, they escape only to reach a tall, endless wall.
(Nick Baker and Tristan Klein, Australia, 11 min)