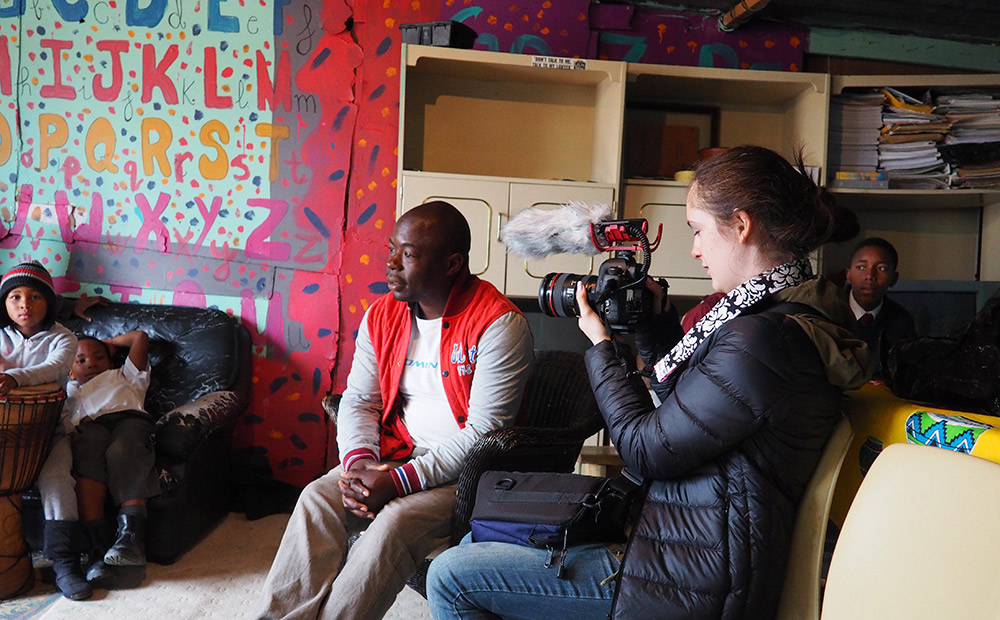 Social Justice Film Festival - Sunrise Storyteller
A teenaged filmmaker, with funds raised online, travels to interview activists and organizers in Tanzania, South Africa, Thailand, Mozambique, and Canada to promote social justice and global citizenship.
(Kasha Sequoia Slayner, Canada, 65 min)
Screens With:
An Uneasy Truce
A young woman's relationship with her body depicted through a series of diary entries. She slowly learns more about her self as she grows and matures.
(Sylvia Colt-Lacayo, USA, 4 min)
Primary Colours
An emotional odyssey following an immigrant's journey to discovering his American identity, while in the process he attempts to reconnect with his wayward brother.
(Troy Lustick, USA 6 min)
Gold Mettle
Athletes share the personal, familial, or societal challenges that face them on and off the playing field, as they compete for gold medals during Special Olympics Weekend at Villanova University.
(Nick Carney, USA, 30 min)