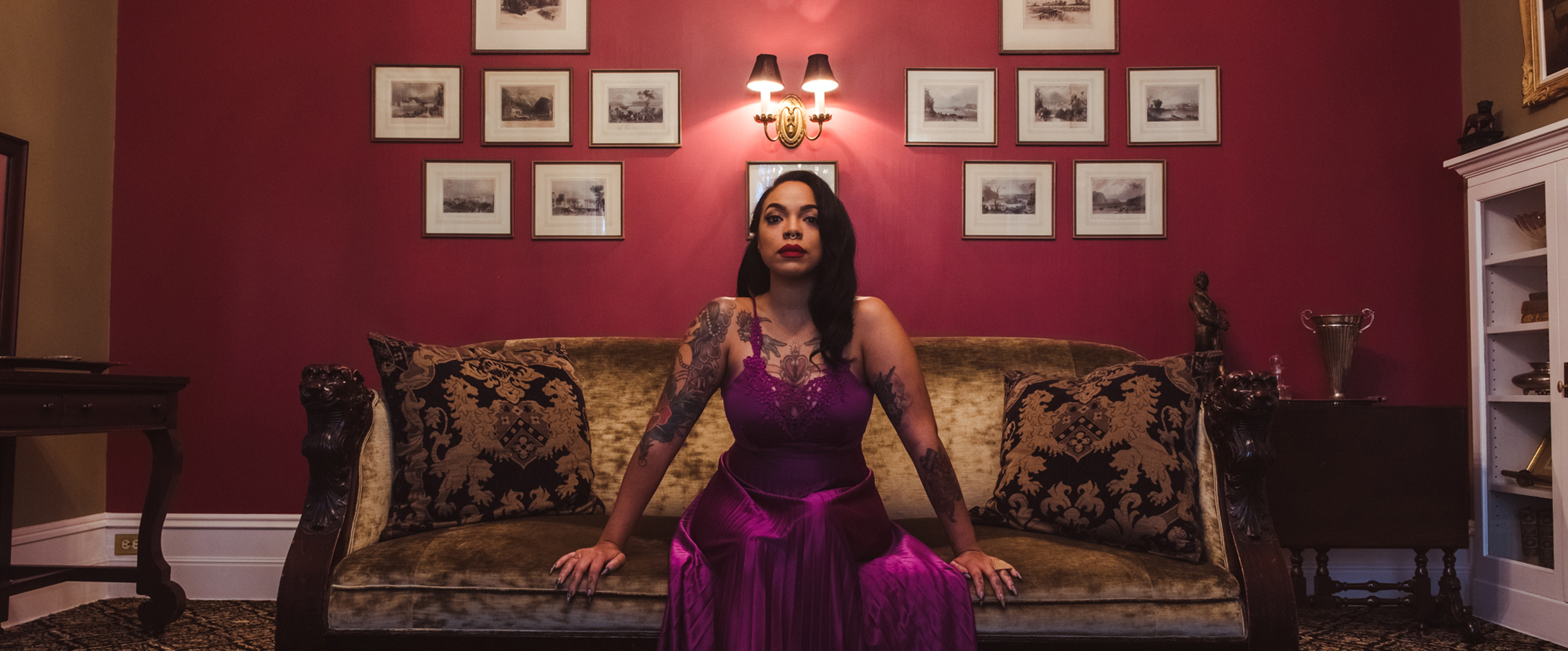 Goodship Higher Education presents
Interview with a Witch


Bri Luna and Witchcraft in the 21st Century
Wed, Nov 15, 2017 from 7pm - 10pm
21+
Must have valid ID for admission
Speaker: Bri Luna, the Hoodwitch
Date: Wednesday, November 15, 2017
Time: Doors @ 7p, Lecture @ 8p
Price: $20 + taxes/fees
Location: Melrose Market Studios @ 1532 Minor Ave, Seattle, WA 98122
Must be 21+ for admission
INTERVIEW WITH A WITCH
Bri Luna and Witchcraft in the 21st Century
The belief in, and practice of, witchcraft predates recorded history. It is found in both primitive and advanced societies throughout the world, rooted in a belief system bound by magic, the supernatural and medicine. The role of the witch spans from doctor to fortune teller to defender of justic, though they have suffered a long and violent history of misunderstanding, fear and persecution. Being a practitioner of witchcraft could lead to exile, prosecution, and execution. Even in the 21stcentury, violence against witches is on the rise, with the haunting reality that these acts of violence are predominantly against women.
The Goodship welcomes Bri Luna, founder of The Hoodwitch, for a conversation exploring the misconceptions and realities of being a witch, and the pulse of witchcraft in the 21st century. From technology to feminism to casting spells, Luna shares her family history and personal practices in witchcraft and the some of the realities behind centuries of misconceptions. Live music by The Hair and Space Museum and a complimentary (un-infused) confection bar provided by the Goodship. To learn more about Bri, visit The Hoodwitch.
ABOUT GOODSHIP HIGHER EDUCATION
A heady lecture series under heady influence
In partnership with the Stranger, Goodship Higher Education presents intimate conversations with some of our region's most brilliant minds, covering topics from space travel to re-animation to modernist cuisine. Our goal is to present some of the most innovative, mind-bending, revolutionary and extraordinary ideas happening in art, culture, technology, science and philosophy. And we invite both the audience and speakers to "pre-board on the Goodship." It allows us to look at the world through a different lens, and we think that it is a fun and enlightening experiment to partner heightened mind-states with big ideas.
ABOUT THE GOODSHIP
Makers of Damn Fine Edibles
The Goodship is a maker of legal, adult use cannabis-infused edibles. Founded by Jody Hall, the owner of Seattle's most celebrated collection of cupcake bakeries and cafés, Cupcake Royale, The Goodship brings decades of experience and great taste to their baked goods, chocolate, and confection. And of course, a clean, balanced ride on the Goodship. To find out more about the Goodship and the Higher Education series, visit www.thegoodship.com/higher-education.
You must be 21+ to attend. NO CONSUMPTION OF CANNABIS ON VENUE PREMISES. Goodship events may be video recorded. Goodship reminds you to consume responsibly, and to never consume cannabis and drive.