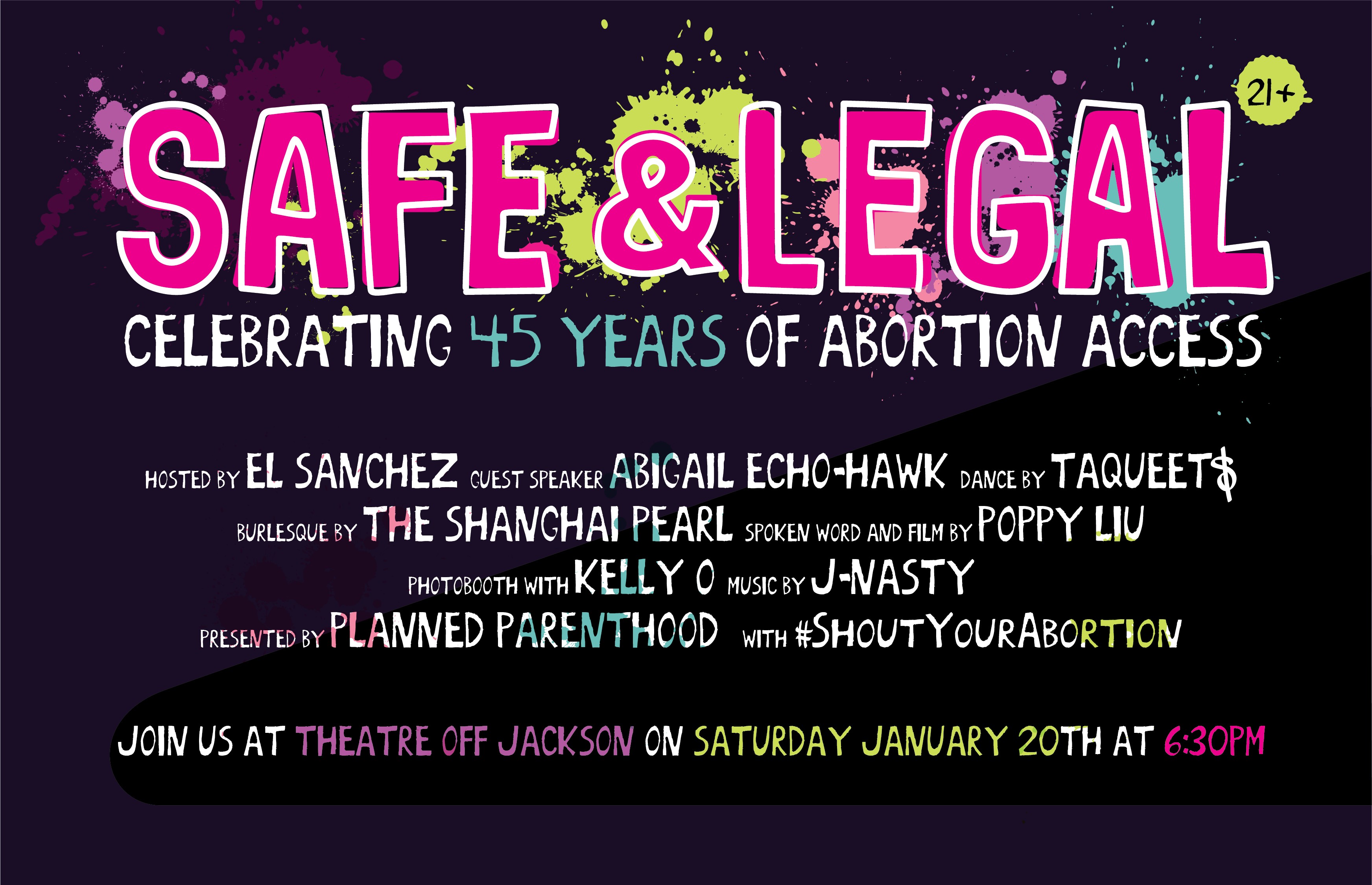 Safe & Legal: Celebrating 45 Years of Abortion Access
Sat, Jan 20, 2018 at 6:30pm
This January marks the 45th anniversary of the landmark Supreme Court ruling Roe v. Wade, that legalized abortion across the nation. As our rights for reproductive health continue to be threatened — let's take a night to celebrate! Join us for a night of stories, performances, and community.
Doors open at 6:30pm. Program begins at 7:30pm.
Hosted by
El Sanchez
Performances by
The Shanghai Pearl
Poppy Liu
Abigail Echo-Hawk
Taqueet$
Music by
J-NASTY
With
Shout Your Abortion
Tickets
Tickets are arranged in "Pay What You Can" tiers.
Reduced Price - $10
General Admission - $25
Community Sponsor - $40