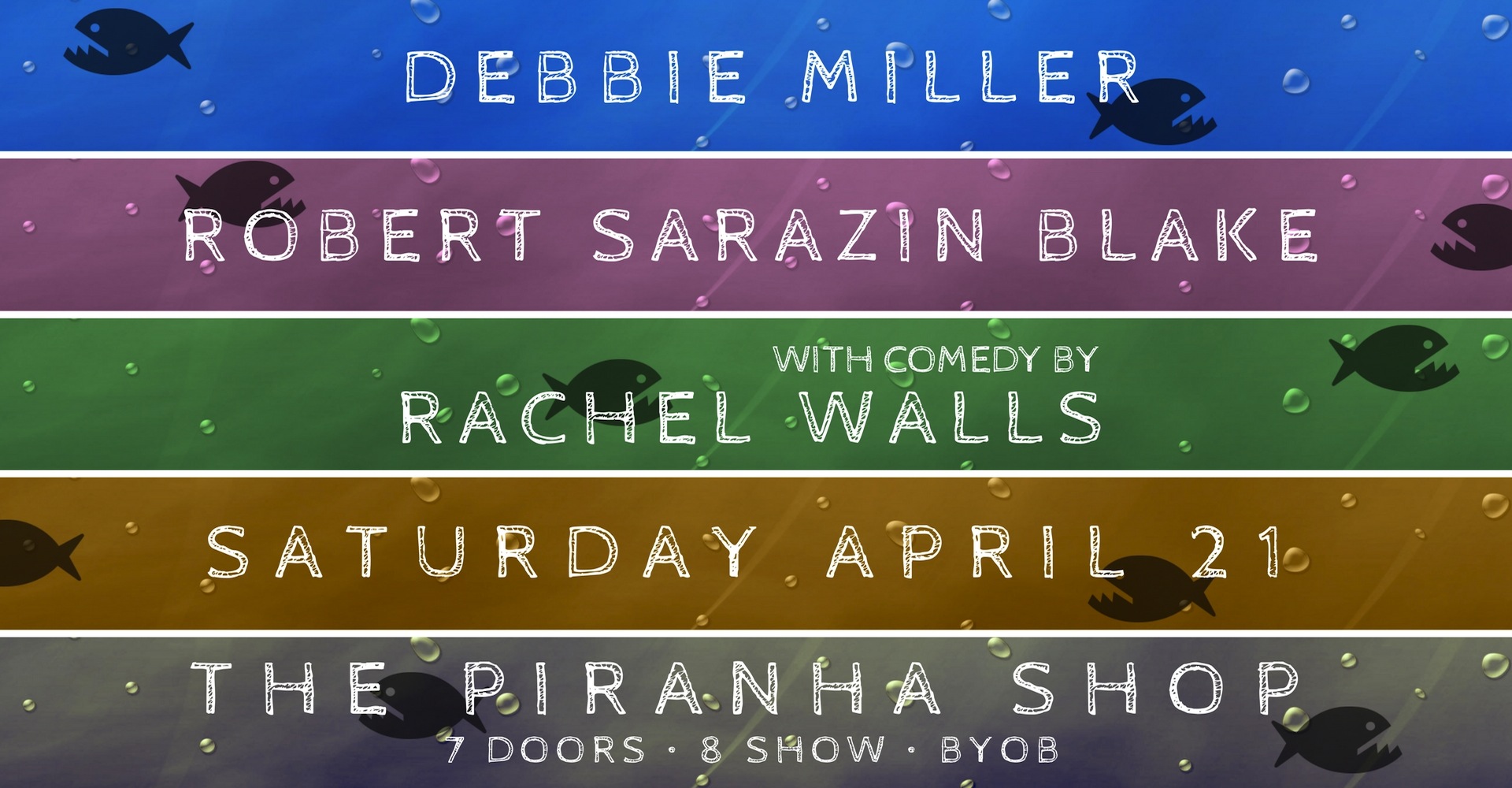 Debbie Miller, Robert Sarazin Blake, Rachel Walls
Seattle-based singer/songwriter Debbie Miller headlines the Piranha Shop. Thoroughly engaging, witty, and biting at times, Miller has the ability to take the audience with her as she oscillates not only between the guitar and the piano, but between the heartbreaking and the hilarious.
"Debbie Miller gives a performance like I never seen, or haven't seen by someone other than Tony Bennett. Her shows are less like concerts and more like conversations. I laugh, get teary-eyed, and laugh some more. She has a class act of a performance." - Kevin Sur, Artist Home
Bellingham-based songwriter and storyteller Robert Sarazin Blake and Seattle comedian Rachel Walls open the night. Doors open at 7pm, show starts at 8pm. Tickets are $10 advanced, $12 at the door. BYOB.