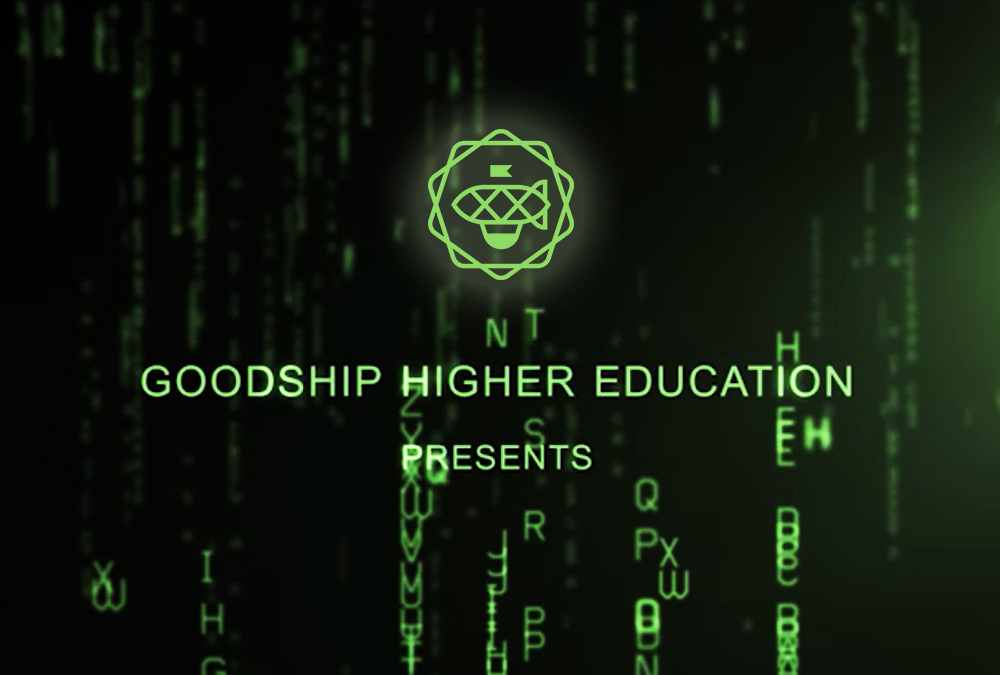 Goodship Higher Education Presents
Beyond Good and Evil: The Future of Cybercrime


with Allan Liska
Wed, Apr 25, 2018 at 7pm
21+
Must have valid ID for admission
Tickets are no longer available online. For attendees 21+, there will be limited tickets available at the door, $20 each, cash only. Doors at 7, lecture begins at 8.
Speaker: Allan Liska
Date: Wednesday, April 25, 2018
Time: Doors @ 7p, Lecture @ 8p
Price: $20 + taxes/fees
Location: Melrose Market Studios @ 1532 Minor Ave, Seattle, WA 98122
Must be 21+ for admission
BEYOND GOOD AND EVIL: THE FUTURE OF CYBERCRIME
With ethical hacker, securities expert and author, Allan Liska
The bank robber traded his gun in for a laptop and went from stealing thousands at a time to stealing millions. World powers conduct espionage and warfare from windowless buildings, and every human with a smart phone is at risk of being robbed, conned and manipulated for cash, politics and power. From the ethical hacker to nation state actors to high-tech thieves, the internet is alive and well with opportunists, idealists and bureaucrats using ransomware and cryptocurrencies to rob, destabilize and control the networks of power, politics and wealth.
Over the last few years the gap between nation state actors and cybercriminals has narrowed. Cybercrime is sophisticated, accessible and increasing around the globe. Nation states, once the leaders in cyber activity, increasingly rely on contractors and criminals to accomplish their missions. Ethical hacker and security expert, Allan Liska, will explain how the confluence of better security reporting, ransomware, and cryptocurrencies have combined to make more effective and sophisticated hackers and how cybercriminals and nation state actors are starting to feed off each other. He will discuss where this is leading and what the world of the cybercriminal will look like in the years to come.
Live music provided by Raica. Complimentary (unifused) confection bar by Goodship.
ABOUT GOODSHIP HIGHER EDUCATION
A Heady Lecture Series Under Heady Influence
Goodship Higher Education presents intimate conversations with some of our region's most brilliant minds, covering topics from space travel to re-animation to modernist cuisine. Our goal is to present some of the most innovative, mind-bending, revolutionary and extraordinary ideas happening in art, culture, technology, science and philosophy. And we invite both the audience and speakers to "pre-board on the Goodship." It allows us to look at the world through a different lens, and we think that it is a fun and enlightening experiment to partner heightened mind-states with big ideas.
ABOUT THE GOODSHIP
Makers of Damn Fine Edibles
The Goodship is a maker of legal, adult use cannabis-infused edibles. Founded by Jody Hall, the owner of Seattle's most celebrated collection of cupcake bakeries and cafés, Cupcake Royale, the Goodship brings decades of experience and great taste to their baked goods, chocolate, and confection. And of course, a clean, balanced ride on the Goodship. To find out more about the Goodship and the Higher Education series, visit www.thegoodship.com/higher-education.
You must be 21+ to attend. NO CONSUMPTION OF CANNABIS ON VENUE PREMISES. Goodship events may be video recorded. Goodship reminds you to consume responsibly, and to never consume cannabis and drive.