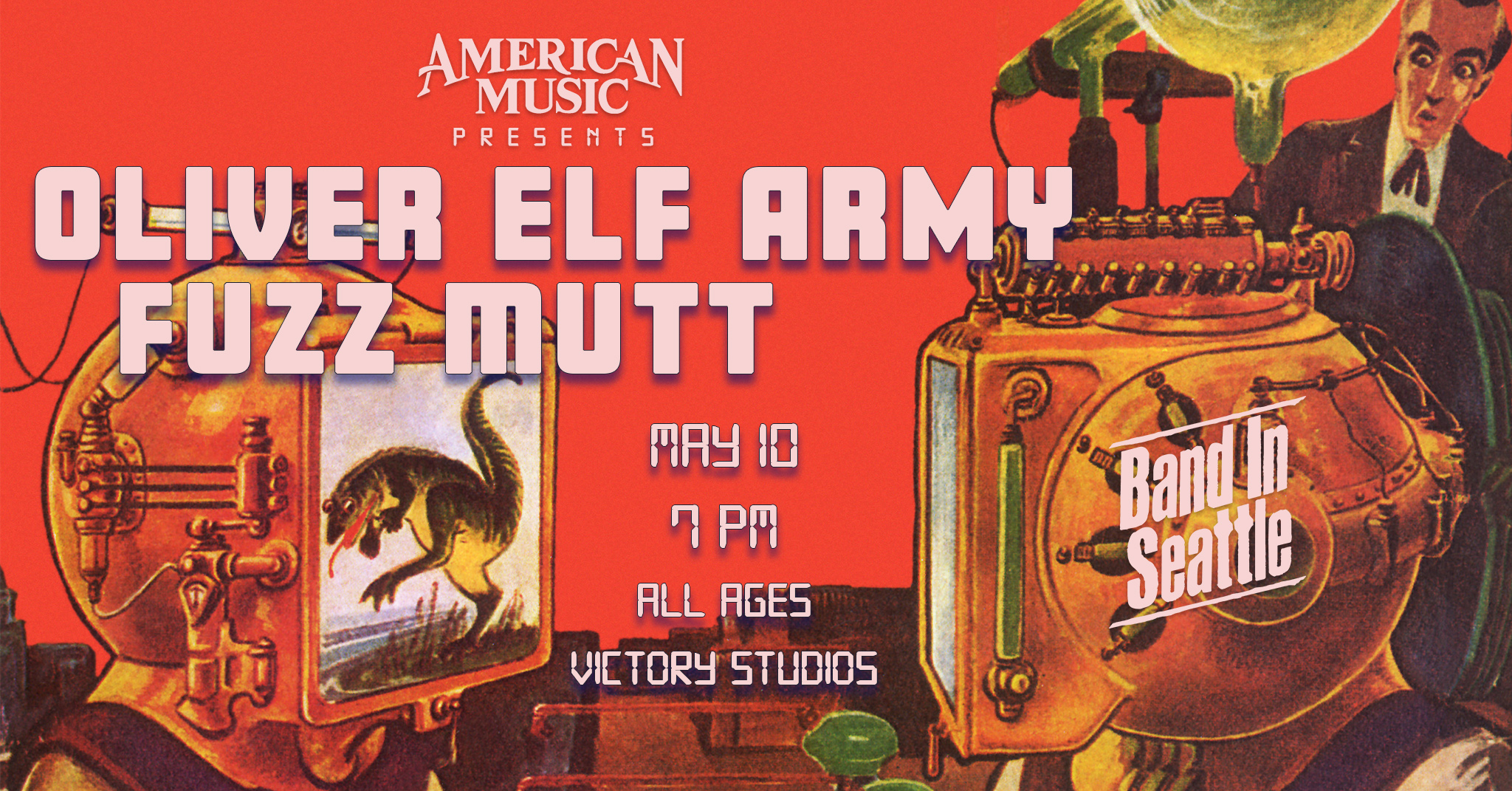 Oliver Elf Army and Fuzz Mutt LIVE on Band in Seattle
We've got a night of killer Everett talent! So be a responsible Northwestern-er and get yourself down to Victory Studios for the taping of our next episode of Band in Seattle with Oliver Elf Army and Fuzz Mutt on May 10th. Front doors open at 6PM at Victory Studios, 2247 15th Avenue West (near the Interbay Golf Center).
Oliver Elf Army
Oliver Elf Army are a sinister pop group from Everett, Washington. Mary sings and plays drums. Martin sings and plays guitar. As the owls are not what they seem, neither are our songs. There's a darkness there, under the humor. But why not have both? Songs about spectral representations of famous singers, the Hale Bopp Comet Suicides, regional genocide, and very hard prescription drugs.
Fuzz Mutt
Channeling mellow, yet nostalgic punk rock sounds from the past, Everett-based band Fuzz Mutt has crashed onto the scene with their youthful grunge, playing gigs all over Everett, including the Fisherman's Village Festival this year and Rock the Boat last summer. Releasing their new record "COLORLESS," on April 20th, the young band is on a roll with new music. They're just starting out, but they've got potential in spades.