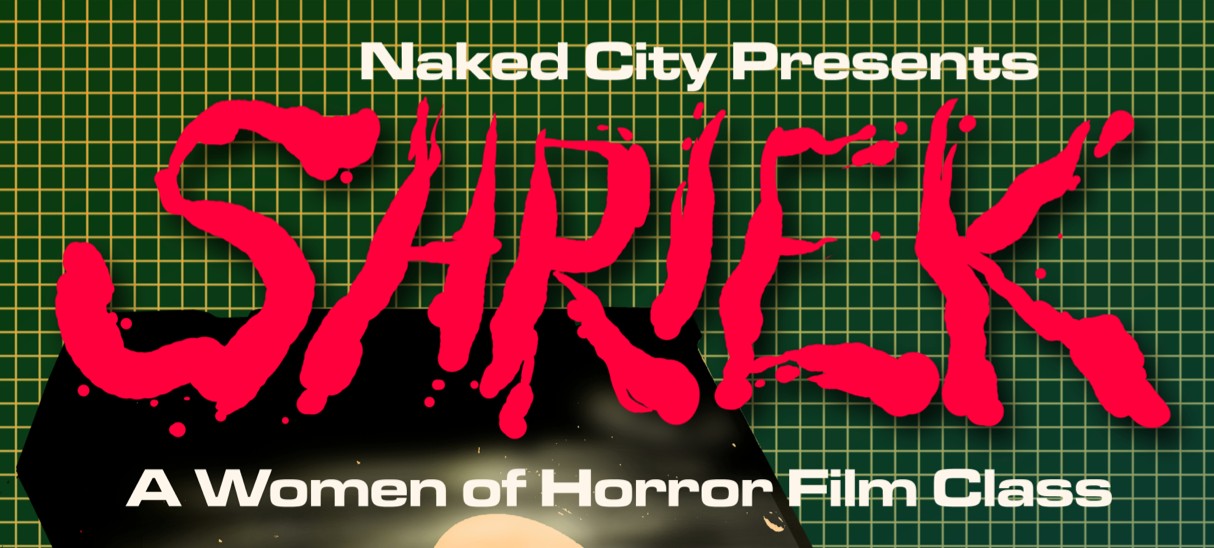 SHRIEK: Cruising + Pride Happy Hour
Sun, Jun 17, 2018 from 7pm - 10:30pm
21+
food and drink available during event; no outside food or drink, please
Half-price tickets available at the door for veterans, students, teachers/professors, and seniors 65+
In June, SHRIEK becomes SLASH: LGBTQ Horror! Join us for one of the first explicitly queer horror films, CRUISING (1980, dir. William Friedkin). From the director of THE EXORCIST, this widely controversial crime/slasher film follows Al Pacino as a young cop who must go undercover to catch a serial killer—in New York City's gay bdsm leather scene (pre-AIDS crisis). Discomfort ensues. The film, even during production, sharply divided the NYC LGBTQ community, with some folks loving the film and others protesting it. Let's discuss where it succeeds and fails as far as representation and sensationalism. Content warning: bizarre degredation/objectification of black men and trans women and brutal murder of gay men.
Special guest host: comedian and emcee Jeffrey Robert of Gay Uncle Time, arguably CRUISING's biggest fan.
Enjoy Naked City Brewery's Sunday happy hour drink specials while we, ahem, "unpack" this film.
Doors: 6:30pm. Opening Talk & Film: 7:00pm
SHRIEK is a community class merging film with education and offering an accessible forum outside of academia. The goal is to offer low-cost opportunities to learn about film and gender studies and to inspire more diverse filmmakers, especially women and queer folks, to get involved as creators in the genre. Sponsored by Scarecrow Video and Crypticon Seattle!
The Naked City screening room is 21+. Food and drinks are available on site. Please do not bring outside food or drink. We reserve the right to refuse admission to anyone under the influence of extreme drugs or extreme drunkenness.
General Admission: $10 per session (register here in advance)
Teachers/Professors, Seniors 65+, Veterans, and Students with ID: $5 per session (register at event)
Low Income Housing / No Housing patrons: free entry
Day-of and point-of-sale registration also welcome!
Naked City Brewery and Taphouse is located at:
8564 Greenwood Ave N
Seattle, WA 98103
Phone: 206.838.6299
Contact shriekclass [at] gmail.com for more info.
Producers/Hosts:
Evan J. Peterson is a college professor, author, and journalist. His latest book is The PrEP Diaries: A Safe(r) Sex Memoir (Lethe Press). He is a Clarion West alum, and he received his MFA from Florida State University. His writing has been featured in The Stranger, Boing Boing, Weird Tales, Queers Destroy Horror, and Nightmare Magazine. Evanjpeterson.com can tell you more.
Heather Marie Bartels is Seattle's Film Maven. She is the Genre Program Coordinator for Walla Walla Movie Crush, Film Judge for Crypticon and Bleedingham, former Managing Director of the Rainier Independent Film Festival, former Assistant Programmer for SIFF Cinema and alumni of the University of Washington Cinema Studies department. Email her at heathermbartels@gmail.com for projects, collabs, and hosting!
Megan Peck is a lifelong horror fan and strident intersectional feminist. She has been a community member of SHRIEK since its inception in 2015 and is now a host and producer. She is an elementary school educator and has a BA in music from the University of Montana. Her background in Early Childhood Development and rural Montana upbringing helps her to bring many different viewpoints to her horror discussions. She can be reached for all things horror or elementary school related at perkinspreschoolgreen{at}gmail
SHRIEK logo designed by Marc Palm
SHRIEK is sponsored by Scarecrow Video and Crypticon Seattle