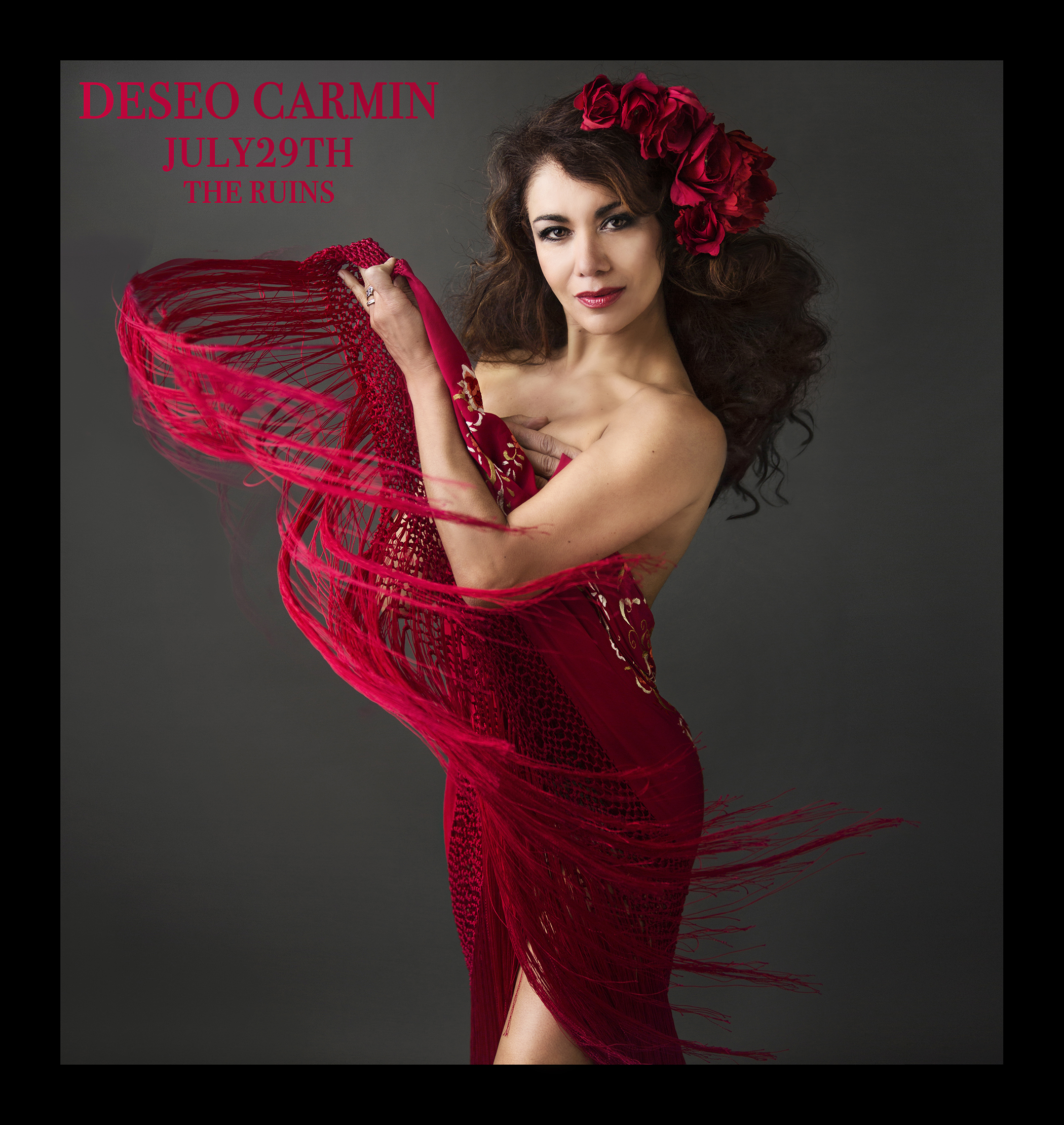 DESEO CARMIN - Flamenco Show & Spanish Dinner
Things are heating up at The Ruins! Enjoy live music, dancing, and a 3-course Spanish meal at Seattle's gorgeous house of entertainment and fine dining.
DESEO CARMIN is a fiery fusion of Latin, Jazz/Funk and spicy Flamenco!
Deseo Carmin interprets favorite Latin American and original songs with a style that is unique as well as energetic. Fusing traditional songs with Jazz/Funk, modern Latin American and Spanish rhythms, DESEO CARMIN brings you songs that will not only make you want to dance, but will also dare you to contemplate in it's intricacies. Bringing the traditional sounds of the flamenco guitars along with electric percussive sounds, DESEO CARMIN proposes unexpected musical arrangements.
They have been selected as one of the featured performing artist in the Seattle.gov website and their music featured in "Seattle on Hold". They are proud to have been nominated for a music award in 2011 at the New Music Seminar Artists on the Verge (AOV) project which takes place in Los Angeles, CA. "AOV" identifies the 100 artists most ready to break each year and it's a great achievement for DESEO CARMIN to have been nominated to this exclusive list from millions of artists throughout the U.S.
**This event is FREE for members of The Ruins. Reservation required. Please call 206-285-7846
The Ruins is a women-run venue supporting an empowering shift in the show business landscape of Seattle. Our house of entertainment and fine dining is proud to support local organizations and charities throughout the year with benefit shows and ongoing percentage donations.
A percentage of proceeds from our Deseo Carmin show will be donated to the non-profit Legal Voice. Legal Voice is a progressive feminist organization using the power of the law to make change in the Northwest. They work to dismantle sexism and oppression, specifically advocating for our region's most marginalized communities: women of color, lesbians, transgender and gender-nonconforming people, immigrants, people with disabilities, low-income women, and others affected by gender oppression and injustice. www.legalvoice.org