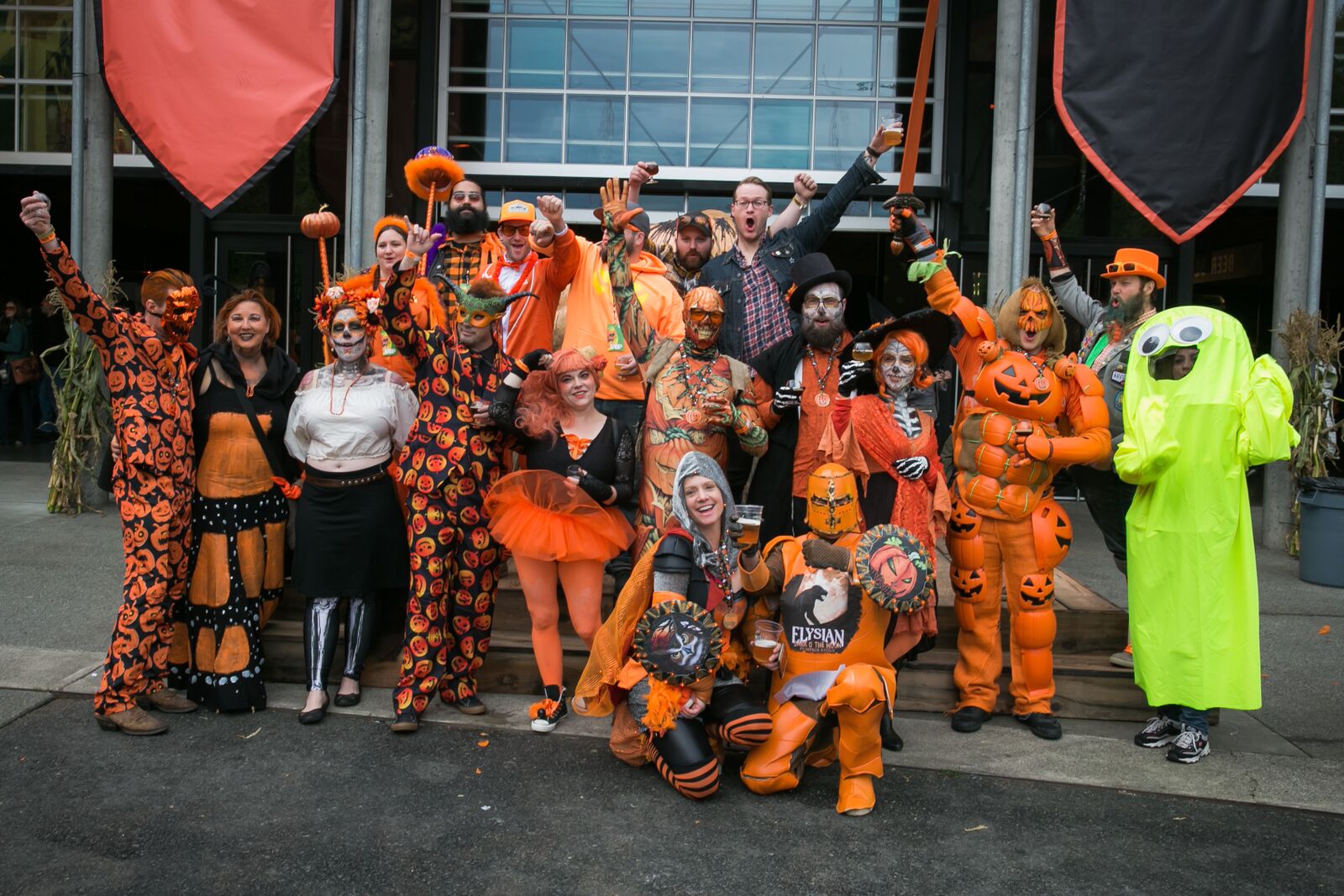 Fred Hutch Presents the 14th Annual Great Pumpkin Beer Festival
Fri. Oct 5th & Sat. Oct 6th :: 4PM-10PM
The 14th Annual Great Pumpkin Beer Festival presented by Fred Hutch is back at the Seattle Center!
2018 marks the 14th year for the Great Pumpkin Beer Festival and 100% of the proceeds will once again benefit FRED HUTCH!
We invite you to join us at the Seattle Center, where 80+ pumpkin beers (plus a couple surprises) from near and far will be poured, including twenty or so from Elysian Brewing's pumpkin-crazed brewers.
For those who haven't been to GPBF – during each session, we have a giant, several-hundred pound pumpkin that is scooped, scorched, filled with pumpkin beer, sealed, conditioned, and then tapped at the fest for all to enjoy.
More GPBF information
GPBF Website :: https://www.elysianbrewing.com/GPBF