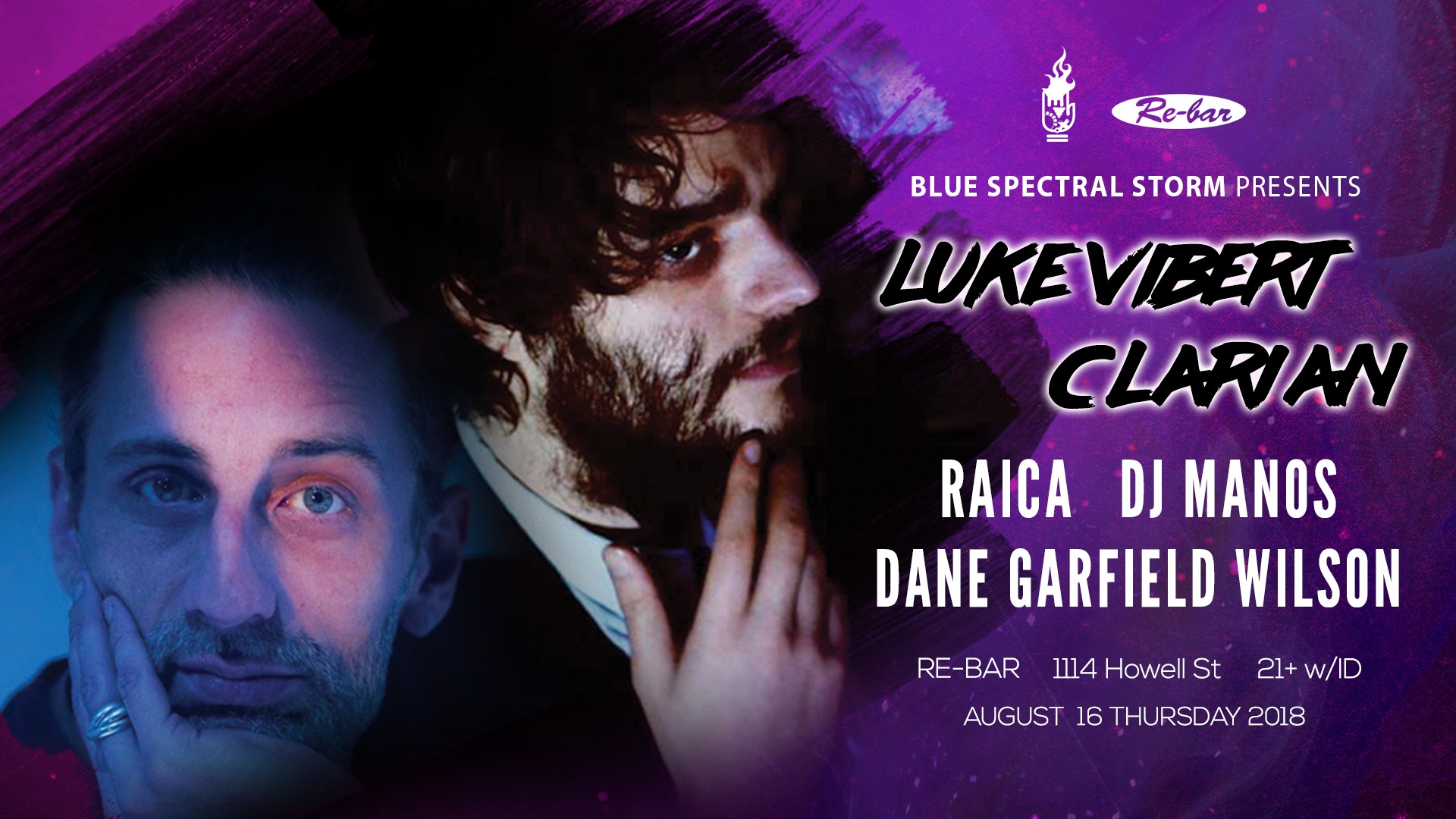 Luke Vibert / Clarian / Raica presented by Blue Spectral Storm
Blue Spectral Storm and People of Rhythm bring you a double album release party. Luke Vibert is releasing the Turn EP and Clarian is releasing the Television Day album. Add in some local talent to bring that temperature up to a slow burn.
Your sonic guides for the evening:
Luke Vibert (Turn EP Release)
https://www.lukevibert.com
Also known as Wagon Christ, Plug, and Kerrier District, this whimsical U.K. producer is inspired by early electronic music, hip-hop, and acid house.
Clarian (Television Days Album Release)
https://soundcloud.com/clariannorth
Clarian (Clarian North) is a music producer and songwriter from Montreal. Clarian is the head sound engineer at Lost Star, a Montreal based electronic hardware studio where space and time tend to slip away during the recording and creative process.
Raica (Further Records)
https://soundcloud.com/chloeharris
Chloe Harris has done a lot of stuff.
dj manos (Ronin / Ward E / Innerflight)
https://hearthis.at/djmanos
Dane Garfield Wilson (Re-bar, Chillography, Dirty Ice Crew)
https://www.mixcloud.com/danegarfieldwilson
Re-bar 1114 Howell St Seattle WA 98101
www.rebarseattle.com
21+ w/ID
$20 Limited Online Presale then $25