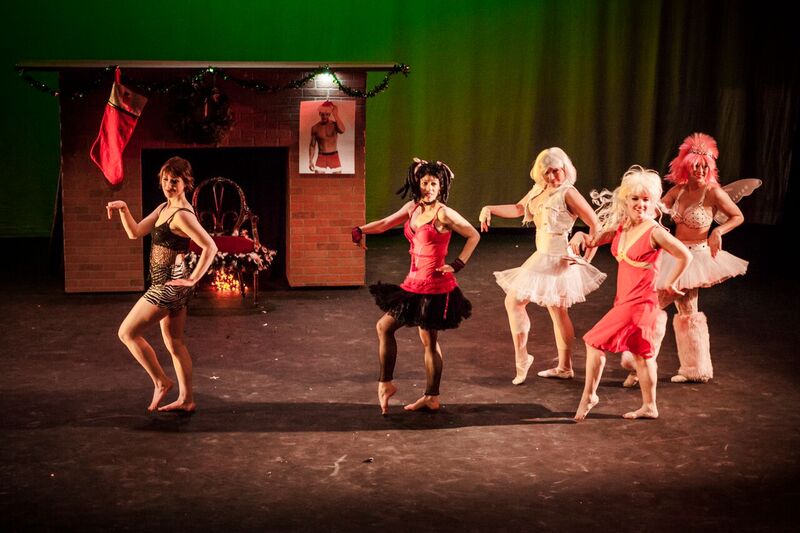 Buttcracker IV...The Final Countdown!
Dec. 7, 8, 9 and 13, 14, 15, 16 at 7:30 PM
Just when Seattleites thought they'd experienced all the magic of the holiday season, The Buttcracker returns in a haze of sweat, glitter, and hairspray. This modern-dance variety show salutes the glory of 80s hair metal with a festive "mix of professional dance and raunchy satire," (The Seattle Times). Now in its fourth year, the show, titled in 2018 as The Buttcracker IV...the final countdown includes performances by Wade Madsen as God, plus new choreography by Amy J Lambert/Becca Blackwell, Sarah Paul Ocampo, Richard Ayres, Karen Garrett de Luna, and the show's four producers: Diana Cardiff, Sara Jinks, Matt Mulkerin, and Jana Hill. Come prepared to get rowdy as you hold your lighter high and sing along to beloved 80s jams in the audience; after all, "What do Guns N' Roses and Baby Jesus have in common? The Buttcracker, of course!" (Florangela Davila, Crosscut).
Buttcracker IV is powered by Shunpike.