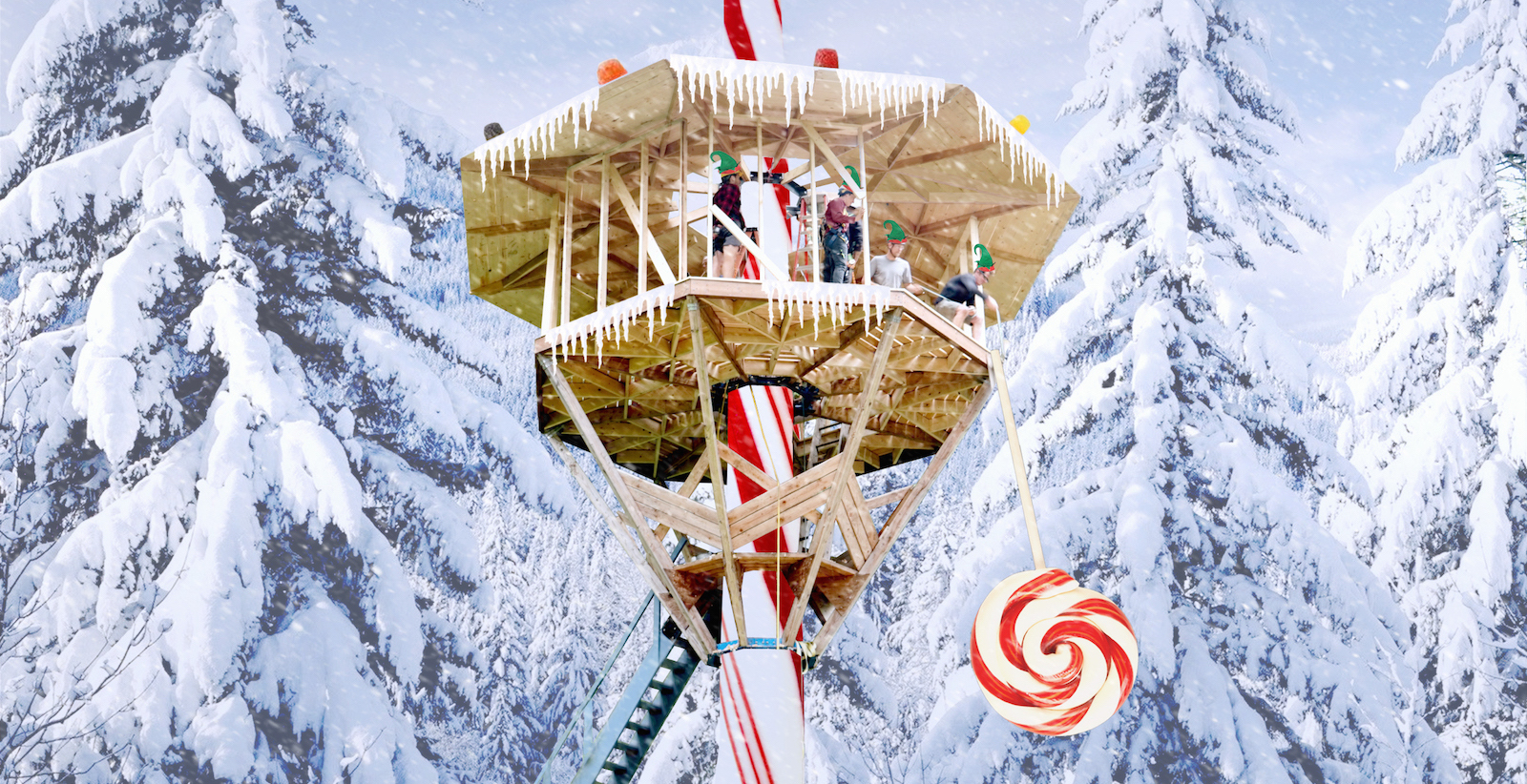 Sawhorse Revolution's Gingerbread Barn-Raiser
Thursday, December 13th at 6:30pm
ONLINE SALES HAVE CLOSED - BUT IF YOU'VE RSVP'D YOU STILL HAVE A SEAT!
If you have already RSVP'ed through your Table Captain, we have saved a seat for you. Please e-mail erin@sawhorserevolution.org with any questions or concerns.
Join Sawhorse Revolution for our second annual winter fundraiser - a raucous evening of food, fun, and friendly competition that supports Sawhorse Revolution's mission to foster confident, community-oriented youth through the power of carpentry and craft.
The Gingerbread Barn-Raiser is unlike any gala you've attended before. Guests of the event collaboratively design and build edible structures for the world's most progressive Gingerbread Village. Sustainable gardens, art museums, heli-pads - NOTHING is off the table. Each group is supplied with state-of-the-art gingerbread framework and oodles of frosting mortar, candy decor, and sprinkles galore to make their building deliciously unique.
Dinner and drinks are included with ticket purchase, and all sales directly benefit Sawhorse Revolution's empowering carpentry and design programs for Seattle teens. There will be further opportunities to donate to Sawhorse throughout the evening, including a paddle raise and a few sweet surprises. Come join the revolution!