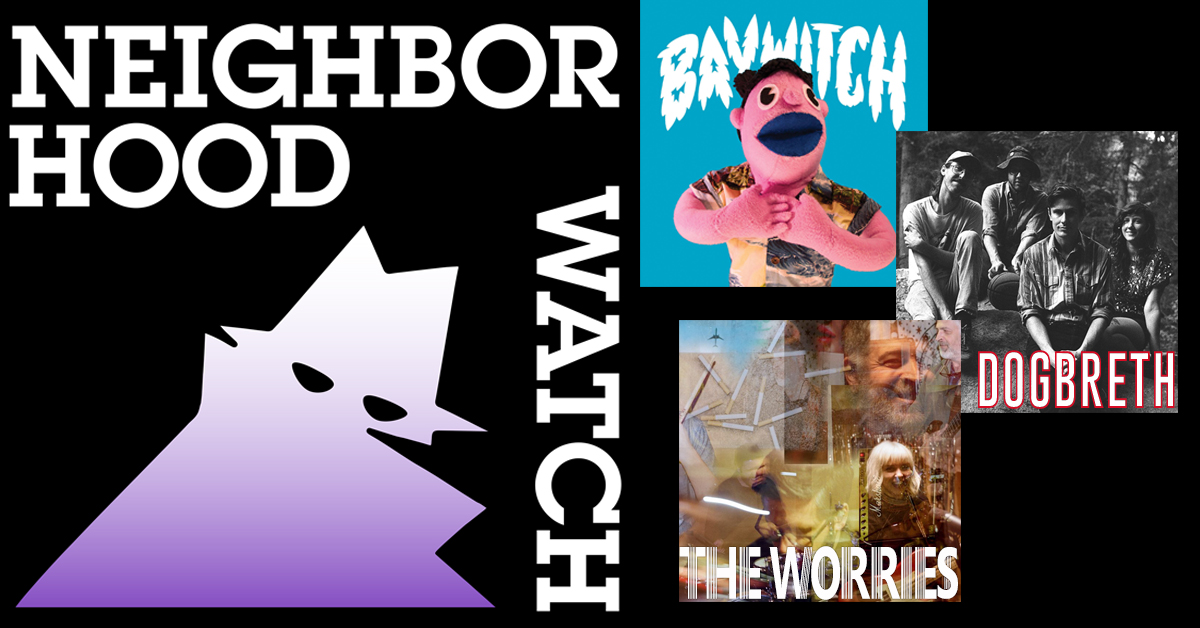 Neighborhood Watch Presents
Baywitch, Dogbreth & The Worries
Neighborhood Watch x Timbre Room present…
BAYWITCH
https://baywitch.bandcamp.com/
DOGBRETH
https://dogbreth.bandcamp.com/
THE WORRIES
https://theworries.bandcamp.com/
$7 advanced
$10 at the door
Timbre Room
1809 Minor Ave.
Seattle, WA
kremwerk.com
21+
………………………………………
About...
BAYWITCH
Seattle-bloomed Antisurf (antifolk+surfrock) trio orbiting around subjects of impending doom with a loud, fast, and goofy twist, and riffs that momentarily make you forget you're afraid to die.
DOGBRETH
Since 2010, Dogbreth's Tristan Jemsek has been charming his devoted following with guitar-driven power pop songs that poetically and tenderly capture specific emotional moments in full-blown rock songs. Formed and grown in Phoenix, Arizona, with Jemsek as the only steady member, the band has evolved over the years through three full-length albums, dozens of tours—some self-booked and some in support of bands like Waxahatchee, Joyce Manor, and AJJ—before landing in Seattle with it's current lineup of Bill Palmer (guitar), Greg Hughes (bass), and Malia Seavey (drums). 2016's Second Home was released on Asian Man records to acclaim from publications like NPR, who called Jemsek's songwriting "the work of punks who write youthful, larger-than-life songs that still wrinkle at the edges."
THE WORRIES
Post-Anxiety Three-Piece
………………………………………
Sign up for the Kremwerk + Timbre Room Complex mailing list on our website, to stay in the loop about upcoming events, ticket giveaways and more!
………………………………………
Timbre Room does not tolerate bigotry, sexism, homophobia, transphobia, racism, misogyny, ableism, or any discriminatory actions. Security is strictly enforcing these rules, and those who do not abide by these rules will be told to leave.
Timbre Room is ADA accessible with a ramp to the front door/bar area, and access to the back door/dance area through the patio area, and 2 accessible gender-neutral restrooms available. If you have any questions about the safety or accessibility of this venue, please email info@timbreroom.com