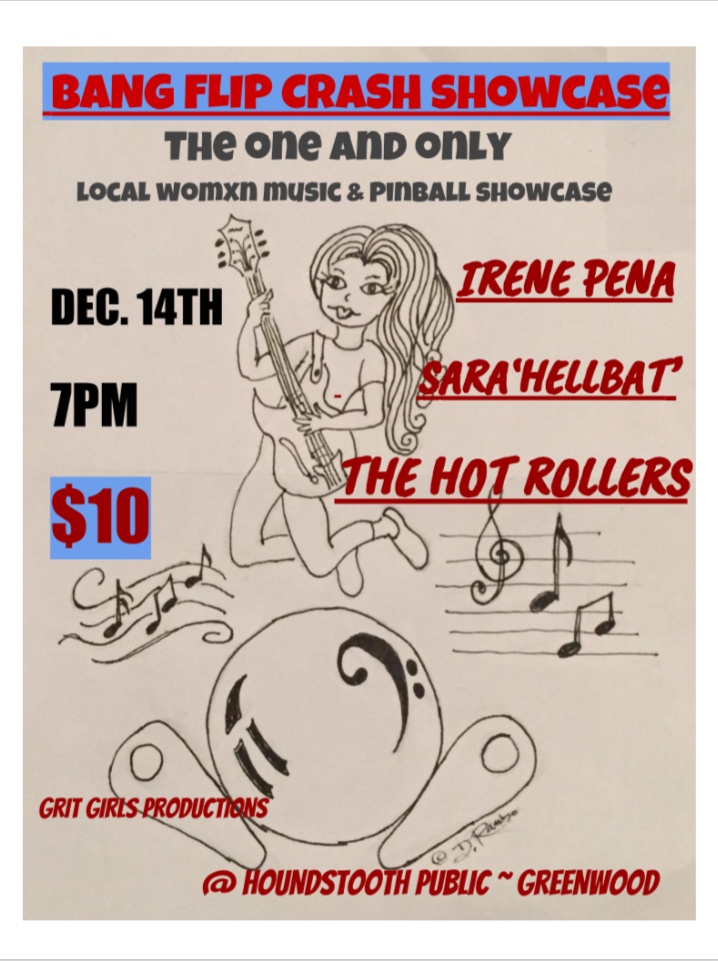 BANG FLIP CRASH All LOCAL FEMALE MUSICIAN SHOWCASE & ALL FEMALE PINBALL TOURNAMENT
FIRST ONE AND ONLY
SEATTLE LOCAL ALL FEMALE BANDS & ALL FEMALE PINBALL TOURNAMENT
Come join us for a fun night of amazing Local Women Musicians playing sounds of Pop / Punk / Rock .
Live Music 7pm-10pm at Houndstooth Public ~ Greenwood
This FUN night continues on with tth All Female Pinball Tournament
Come join us for the First All Womxn Mini Showcase!!!
Door at 6pm $10
7pm Irene Pena
8pm Sara from 'Hellbat' Solo Performance
8:50pm The Hot Rollers