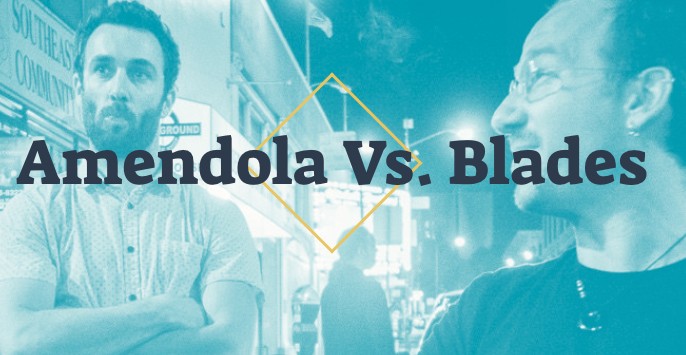 Amendola vs. Blades
Doors at 7:30pm
Tickets: $12 adv/ $15 dos
To guarantee a good seat, please make your dinner reservation by emailing reservations@theroyalroomseattle.com
Advance tickets can only be purchased online. We do not sell advance tickets at the venue.
Wil Blades and Scott Amendola conjure various sonic deities though only a duo. For the past 10 years, their live shows have been generating a buzz around the San Francisco Bay Area. The two got their start as a group when Scott had the vision of performing Duke Ellington's "Far East Suite" in duo with Wil. While quite a daunting task translating a suite (originally written for a big band) into duo, the Hammond Organ had previously been used in the 1940's and 1950's to emulate the sound of big bands. With Wil's knowledge of this tradition and Scott's desire to push boundaries, they were able to pull it off in an explorative, yet cohesive manner. The duo continues to perform pieces from the Ellington suite, while also developing their original material. Their live performances are fun and playful, yet deeply musical. They can cover everything from Avant Garde to Funk, Bebop to Rock, sometimes within one song. In June 2015, at Duende in Oakland, CA, they set up shop for two nights and recorded in front of a live audience. The resulting release, entitled "Greatest Hits", is now out on SAZi records and has been recieiving rave reviews!
Please note: Tickets do not guarantee seating during shows at the Royal Room. For sold out shows standing room may be the only available space. Please come early to ensure you get a table. Reservations can be made for those who are coming for dinner as well as the show. The Royal Room is All Ages until 10pm.