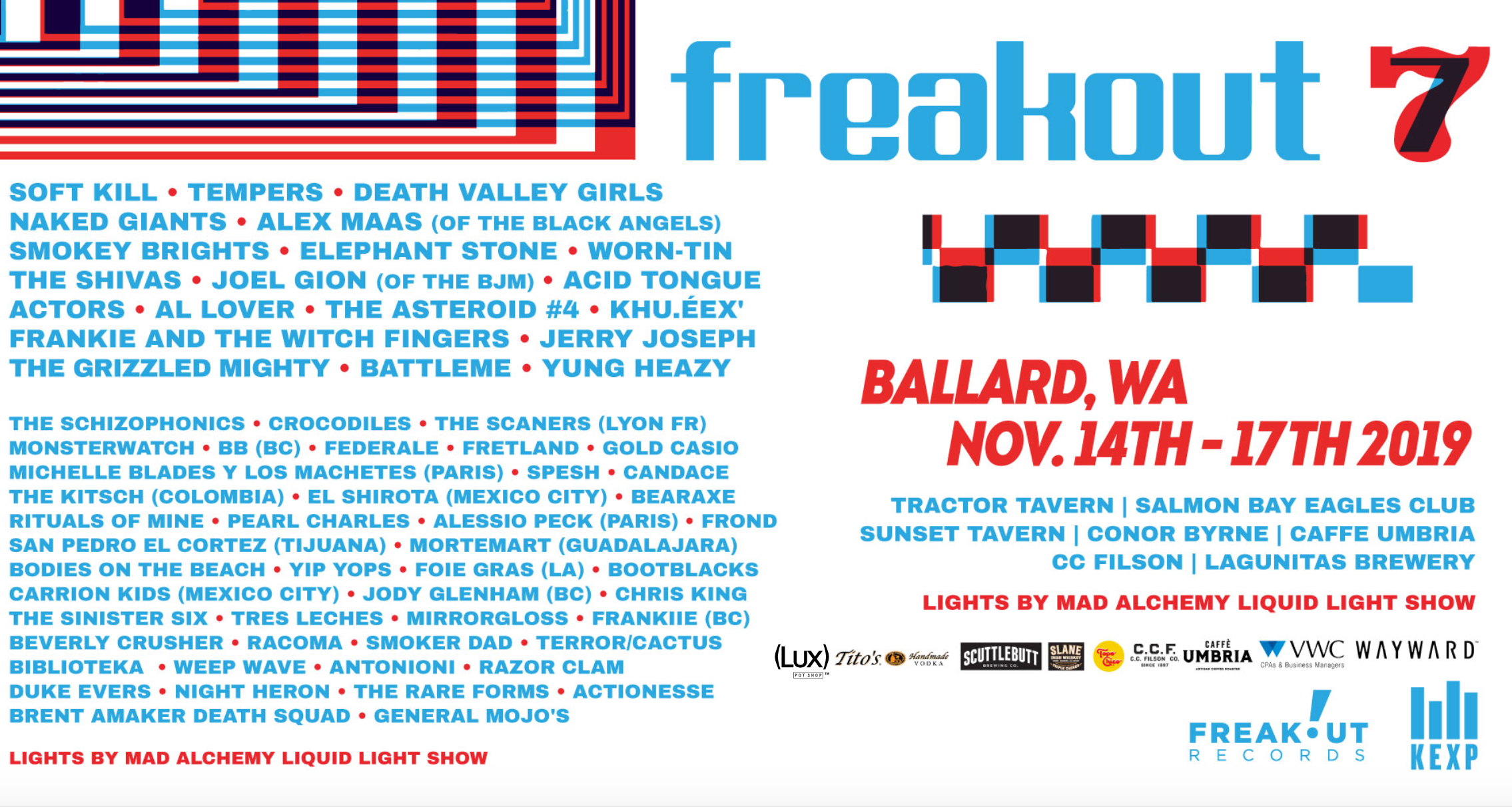 FREAKOUT 7: November 14th - 17th 2019
Fri, Nov 15, 2019 at 6pm - Mon, Nov 18, 2019 at 1am
FREAKOUT 7 FIRST WAVE ANNOUNCE!
11/14-17 IN BALLARD AT THE TRACTOR TAVERN, SUNSET TAVERN, CONOR BYRNE PUB AND EAGLES CLUB MAIN STAGE!
Featuring: Soft Kill, Alex Maas, Naked Giants, Death Valley Girls, Tempers, Elephant Stone, Acid Tongue, Smokey Brights, Worn-Tin, ACTORS, Khu'eex', Frankie & The Witch Fingers and many many more!
11/14, Thursday opening party at Sunset and Conor Byrne Only, 11/17, Sunday will be a closing party at the Sunset and Tractor Only. Indivudal TICKETS for 11/14 + 11/17 available now.