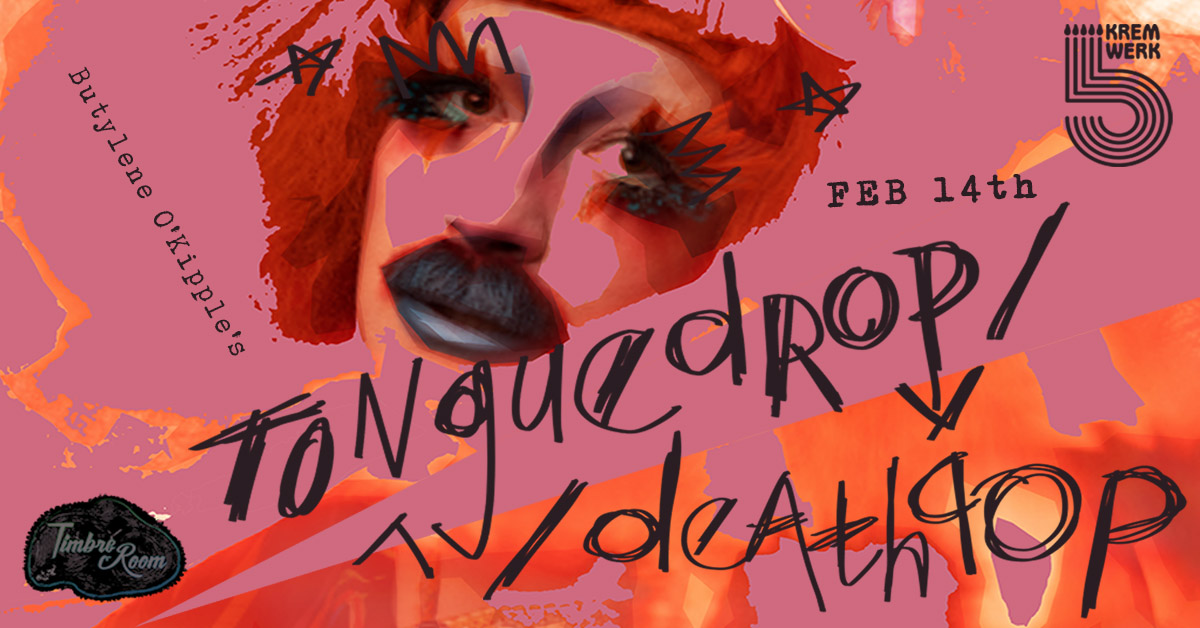 Butylene's TongueDrop/DeathPop [KW 5 YR]
Kremwerk proudly presents 5 years of drag shows featuring:
⚡ TongueDrop/DeathPop ⚡
Kremwerk favorite Butylene O'Kipple kicks off our 5-year Anniversary shenanigans with a night of captivating entertainment, featuring deep cuts & innovative performances from some of her favorite drag & burlesque artists!
Feautring:
💥 Britt Brutality
💥 Castor Pollux
💥 Indika Haze
💥 Juan Keyai
💥 & Willy Nilly
🎂🎂🎂🎂🎂🎂🎂🎂🎂🎂🎂🎂
Thursday, February 14th (Valentine's Day)
7PM Door + 8PM Show
ADV $9 ⎮ Door $13
🎂🎂🎂🎂🎂🎂🎂🎂🎂🎂🎂🎂
Timbre Room
1809 Minor Ave.
Seattle, WA
http://timbreroom.com/
21+
🎂🎂🎂🎂🎂🎂🎂🎂🎂🎂🎂🎂
Timbre Room does not tolerate bigotry, sexism, homophobia, transphobia, racism, misogyny, ableism, or any discriminatory actions. Security is strictly enforcing these rules, and those who do not abide by these rules will be told to leave.
Timbre Room is ADA accessible with a ramp to the front door/bar area, and access to the back door/dance area through the patio area, and 2 accessible gender neutral restrooms available. If you have any questions about the safety or accessibility of this venue, please email info@timbreroom.com