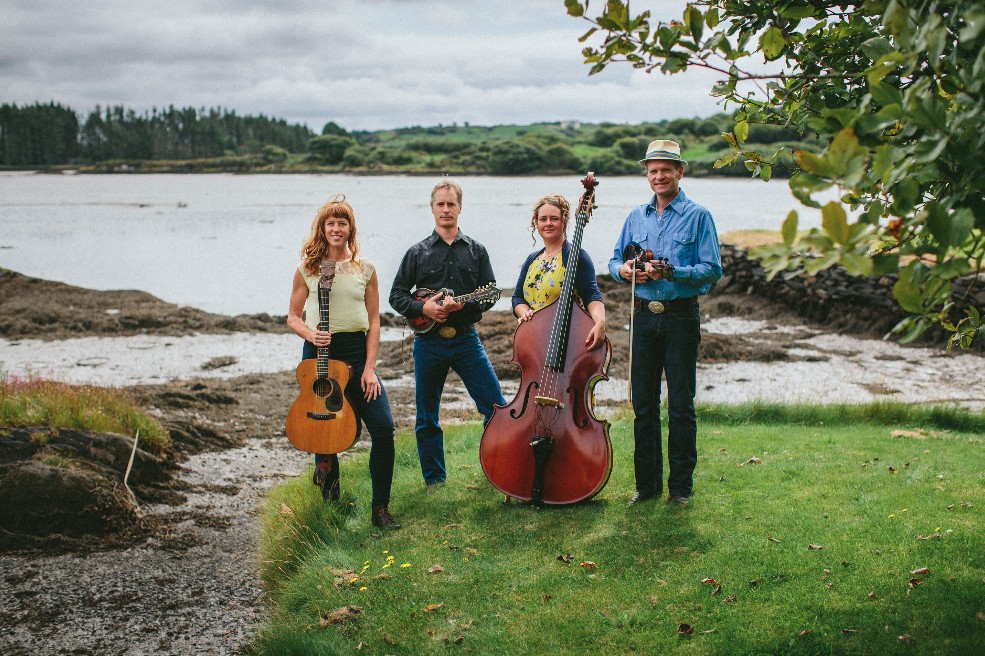 Foghorn Stringband


Real-deal hard-hitting genuine old-time American string band music

Doors at 7:00pm
Tickets: $12 adv/ $15 dos
To guarantee a good seat, please make your dinner reservation by emailing reservations@theroyalroomseattle.com
Advance tickets can only be purchased online. We do not sell advance tickets at the venue.

"Face it people – there's Foghorn…and then there's everybody else." - Stuart Mason – The Fiddlefreak.

The Foghorn Stringband is the present day gold standard for real-deal hard-hitting genuine old-time American string band music, with eight albums, thousands of shows, over 15 years of touring under their belts, and an entirely new generation of roots musicians following their lead. American roots music is a diverse and never-ending well of inspiration, and Foghorn Stringband continually and obsessively draws from old-time, bluegrass, classic country, and Cajun music traditions in an ongoing quest to present a broad span of American historical music with an unparalleled youthful energy, joy, and virtuosity. The Foghorn Stringband is comprised four master performers and historians: –Caleb Klauder (vocals, mandolin, fiddle) – From Orcas Island, Washington –Reeb Willms (vocals, guitar) – From rural Farmer, Washington –Nadine Landry (vocals, upright bass) – From the Gaspé Coast, Eastern Quebec –Stephen 'Sammy' Lind (vocals, fiddle, banjo) – From Minneapolis, Minnesota Each member of Foghorn Stringband exemplifies the best of the roots music traditions from their respective native cultures. Caleb Klauder's wistful, keening vocals and rapid-fire mandolin picking are as influenced by Southern roots music as much as they are by his upbringing in the sea islands of coastal Washington State. Reeb Willms hails from the wind swept Eastern farmlands of Washington. Her musical family and rural upbringing are are on display with every note she sings and every heart she breaks. Nadine Landry's roots lie in the rural backroads of Acadian Québec, and her high lonesome vocals have delighted audiences the world over. Her earth-shaking bass playing is the rumbling backbone of the Foghorn sound. Minnesotan Stephen 'Sammy' Lind, simply put, is the old-time fiddler of his generation whose tone and voice are as old as the same hills that gave birth to this music. Together, these four have forged a sound like no other.

Please note: Tickets do not guarantee seating during shows at the Royal Room. For sold out shows standing room may be the only available space. Please come early to ensure you get a table. Reservations can be made for those who are coming for dinner as well as the show. The Royal Room is All Ages until 10pm.