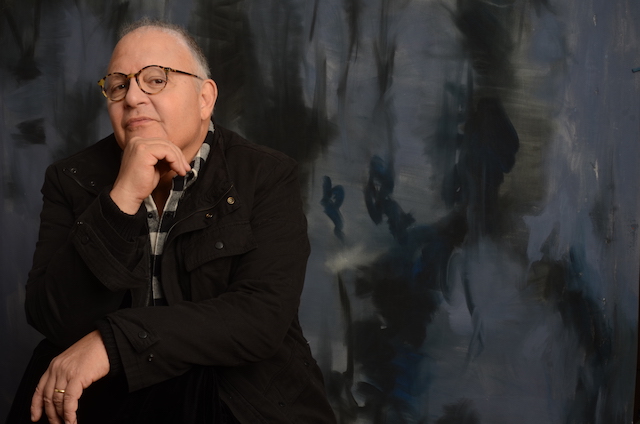 Guilherme Arantes
Show Brazil Productions Presents
The legendary Guilherme Arantes for the first time in Seattle
Guilherme Arantes is amongst the most talented and successful Brazilian musicians of the last decades, a "hitmaker" as they say in the slang of the musical media, nickname destined to those rare who can "hit" many successes in the chart.
A rare phenomenon, Guilherme appeals to the public and the critics, with a universal pop sound, but always influenced by styles of MPB. Guilherme Arantes is one of the few Brazilian pianists to join the Hall of Fame of the secular German-American manufacturer, Steinway & Sons, being in the company of names such as Guiomar Novaes, Franz Liszt, George Gershwin, Billy Joel, and Duke Ellington.
His career blossomed during middle 70, and he has contributed decisively also to the success of Pop Brazil and New Wave. He achieved the second place during the Shell Festival in 1981 with the beautiful song Planeta Agua (Planet Water). His song was sang by the entire Maracanazinho stadium and it was the preferred song by the entire audience.
Over time, in addition to building a solid career of personal successes, "King of the FM", Guilherme Arantes songs hit on stellar voices of MPB, such as Caetano Veloso, Maria Bethnia, Nando Reis, Elis Regina, Roberto Carlos, Gal Costa, Belchior, and MPB4. Not bad for anyone who assumes that he just wanted to sing and cheer the audience with his songs.
His influence is cited by artists from the most recent generations of Brazilian music, such as Mano Brown, Vanessa da Mata, Marcelo Jeneci, Tulip Ruiz, Curumin, Ceu and Bruna Caram, Tiago Iorc.
During the '80s, he reached a record of copyright collection, surpassing names such as Caetano Veloso, Chico Buarque, and Gilberto Gil, and had placed 12 songs in the first place in the Brazilian billboard.
In 2008, he was included by Rolling Stone Brasil as one of the 100 Greatest Artists of Brazilian music at all times. The following year, the same magazine also considered his first success "Meu Mundo e Nada Mais ("My World and nothing else") as one of the 100 greatest Brazilian songs at all times, and includes the singer in 3 of the 100 Greatest moments in the history of the music of Brazil, classifying him as "the Brazilian pop master. "
He has also composed songs for Brazilian kids (Lindo Balao Azul, Brincar de Viver, and Xixi nas Estrelas) which were major hits and well known by the Brazilian population.
He is one of the 20 artists who had the most songs included as soundtracks of Brazilian soap operas, with 27 songs. In 2013, his album Condicao Humana (Human Condition) received the Multishow Award for
Best Album of that year. In 2015, Guilherme received the "Lifetime Achievement Award" from the Press Award in Fort Lauderdale, in an event that hit record audiences.
Most recently, Guilherme Arantes released a new CD called Flores e Cores (Flowers and Colors). As he himself describes this album: "it is a sunny album with fun lyrics with the pop style with a vintage sound that crosses all the boundaries for people that enjoy great music in addition to his traditional fans"
The CD was recorded in his studio in the state of Bahia with a lot of female vocals and with the same outstanding band that participated in his previous album Human Condition from 2013.
He also released a legendary DVD called Uma Viajante Alma Paulista "Time Traveler Paulista Soul", a documentary, a 7 season recording of his more than 40-year successful career history. The DVD combines in testimonials and songs his iconic discography. It is a great lesson of very high-quality Brazilian music.
Guilherme Arantes official web site: http://guilhermearantes.com/site/br/
Guilherme Arantes Youtube Channel: https://www.youtube.com/guilhermearantesoficial
Special Guest Eduardo Mendonça