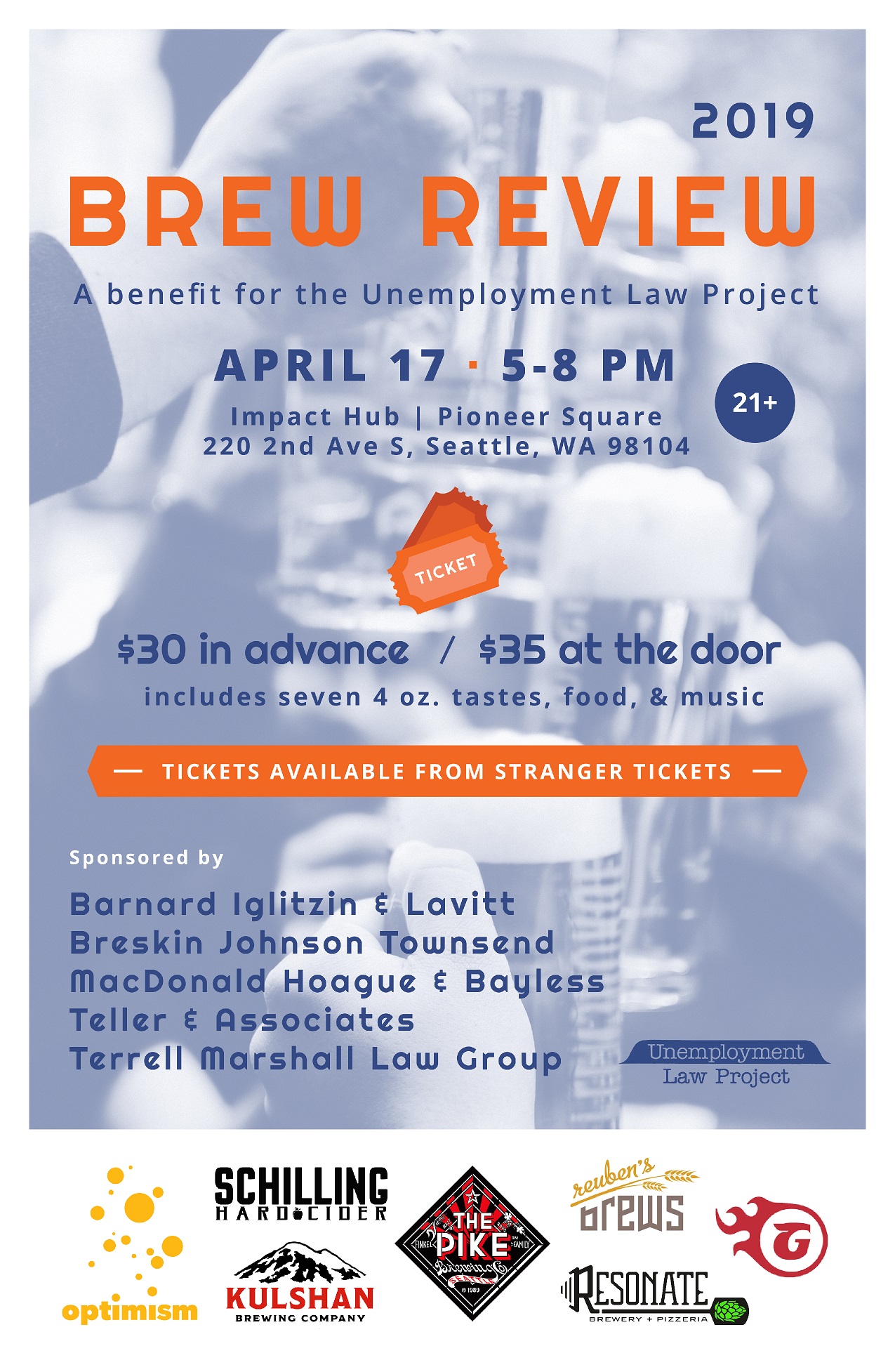 Brew Review 2019
Wednesday April 17 from 5 to 8 PM
Brew Review 2019 will be at Impact Hub in Pioneer Square on April 17 from 5 to 8 PM. The $30 admission includes seven 4 oz tastes, food, and a silent auction
Live musical performance by Whitney Monge.
Participants include Resonate, Georgetown Brewery, Kulshan, Pike, Reuben's, Optimism, and Schilling Cider.
The event is a benefit for the Unemployment Law Project, a non-profit law office that helps unemployed workers. See our website www.unemploymentlawproject.org for more information.
Brew Review 2019 is sponsored by Barnard Igitzen & Lavitt, Breskin Johnson & Townsend, MacDonald Hoague & Bayless, Teller & Associates, Terrell Marshall Law Group, and UFCW 21.