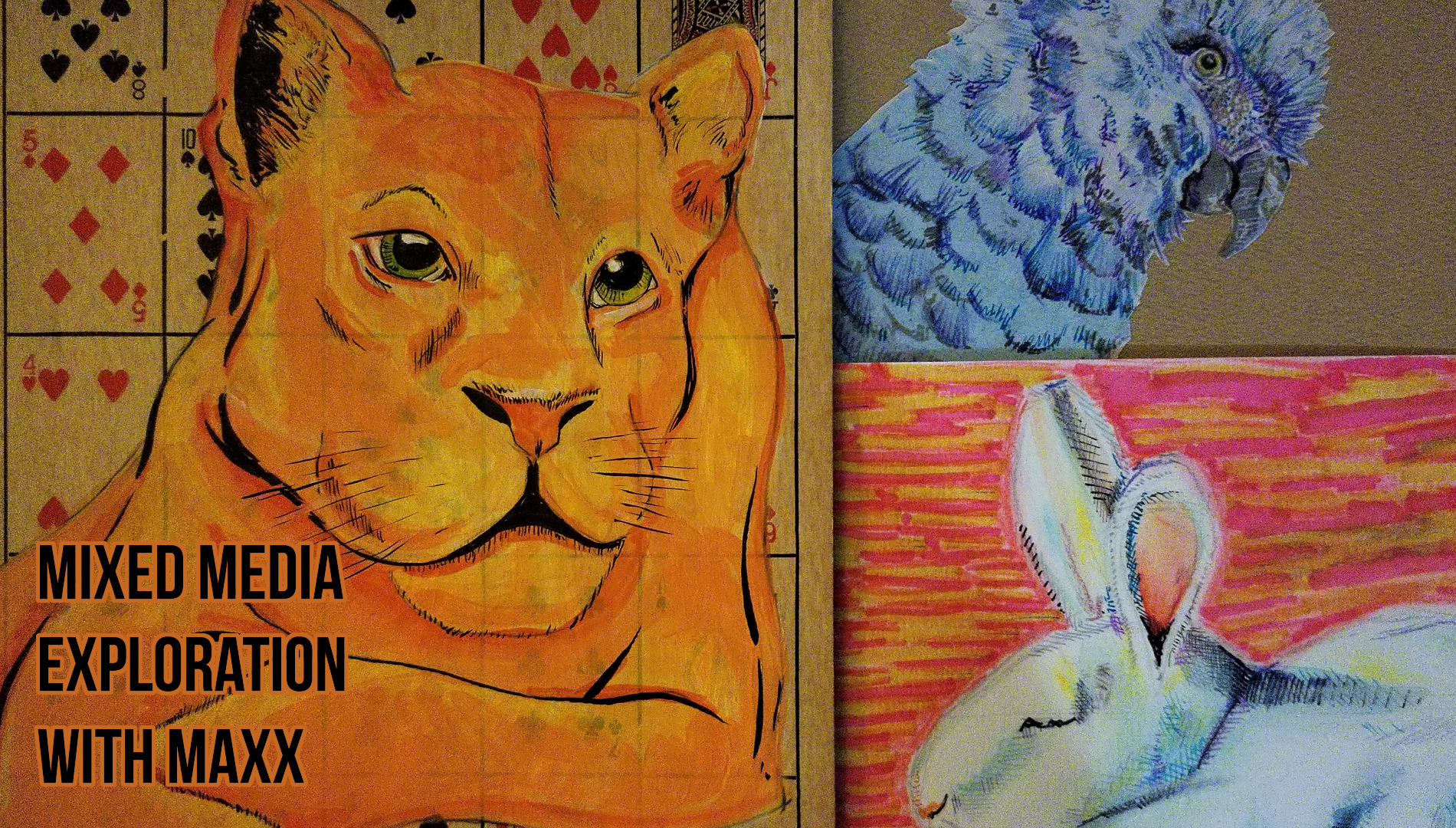 Mixed Media Workshop and Exploration
Love exploring new media but not sure how it can all work together? Learn from mixed media artist Maxx and create some sample works of your own.
You'll learn how to use and layer:
Markers, Ink, Colored Pencils, Graphite, Chalk Pastel, Watercolor, Acrylic Paint, Charcoal, Gouache
and yes, how you can do that all in one finished piece
We'll also review using:
vellum, bristol, wood, canvas
plus, fixatives & finishes
All materials are provided. There will be a half hour break to eat, take a walk or explore materials. $60 per person. Please contact us for student and bulk discounts.
This event is a part of Push/Pull Projects.
Push/Pull Projects is powered by Shunpike.
Shunpike is the 501(c)(3) non-profit agency that provides independent arts groups in Washington State with the services, resources, and opportunities they need to forge their own paths to sustainable success.