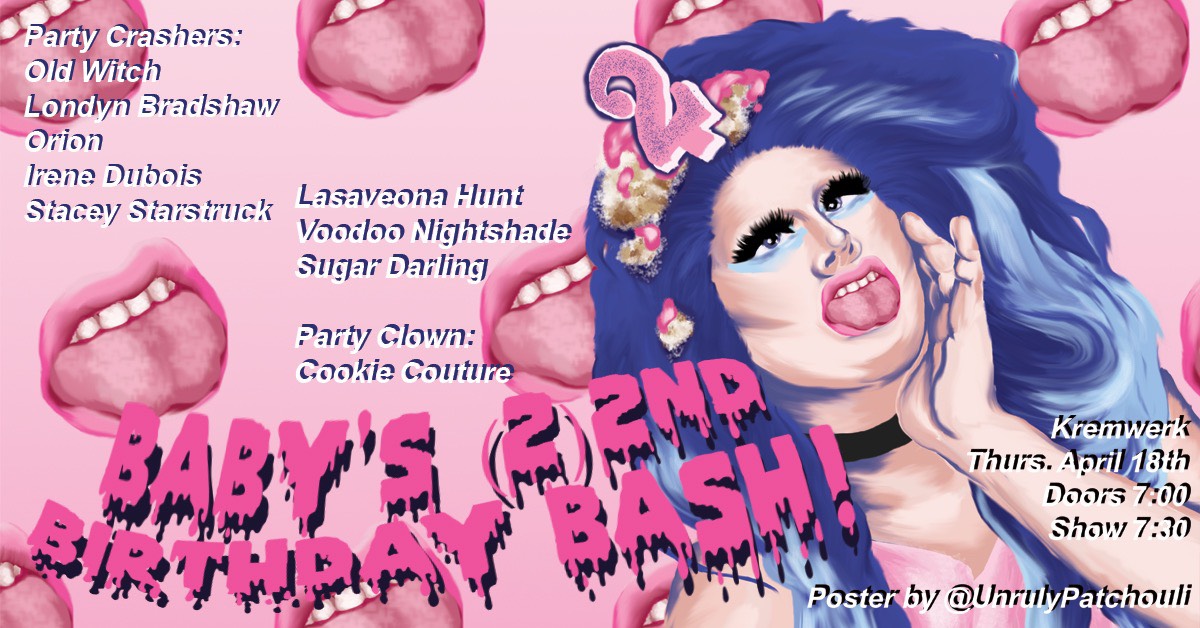 Baby's (2)2nd Birthday Bash
It's Seattle's Favorite BABY GUUURL's (2)2nd birthday!
Let's help her celebrate getting a year closer to adulthood! This STELLAR line-up is full of Baby's friends & family who are ready to PARTY for her birthday! These queens are going to be doing their favorite numbers & as one number inspired by the buuurthday guuurl herself! Let's make this one for the books!
Come party Baby Guuurl style!
Thursday, April 18th
Doors 7PM + Show 7:30PM
===========
Timbre Room
1809 Minor Ave
Seattle, WA
21+
===========
Timbre Room does not tolerate bigotry, sexism, homophobia, transphobia, racism, misogyny, ableism, or any discriminatory actions. Security is strictly enforcing these rules, and those who do not abide by these rules will be told to leave.
Timbre Room is ADA accessible with a ramp to the front door/bar area, and access to the back door/dance area through the patio area, and 2 accessible gender neutral restrooms available. If you have any questions about the safety or accessibility of this venue, please email info@timbreroom.com