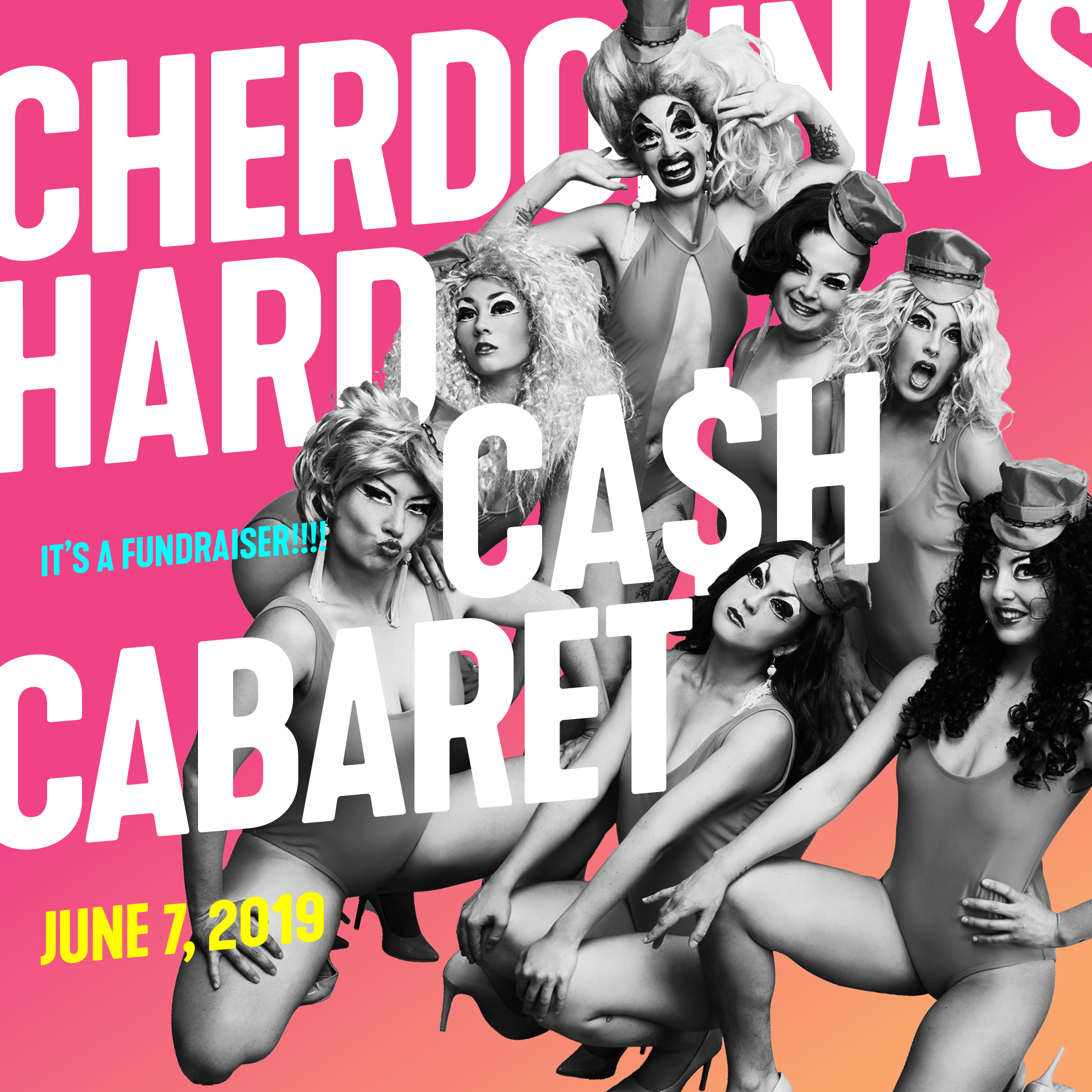 Cherdonna's Hard Ca$h Cabaret
On-line ticket sales have ended, Tickets will be available at the door!
Cherdonna's Hard Cash Cabaret
It's a fundraiser!!!!
All money raised will support Cherdonna and DONNA as they move into their second season.
Performances by Cherdonna! DONNA! Queen Shmooquan! Buttrock Suites! Christopher Frizzelle! and other special guests. Enjoy titillating conversation, circusy snacks, yummy drinks, a GRAND PRIZE silent auction, and of course a live ask where you can empty your pockets for Cherdonna and company.
Specialty cocktail by OOLA Distillery!!
CASH BAR!