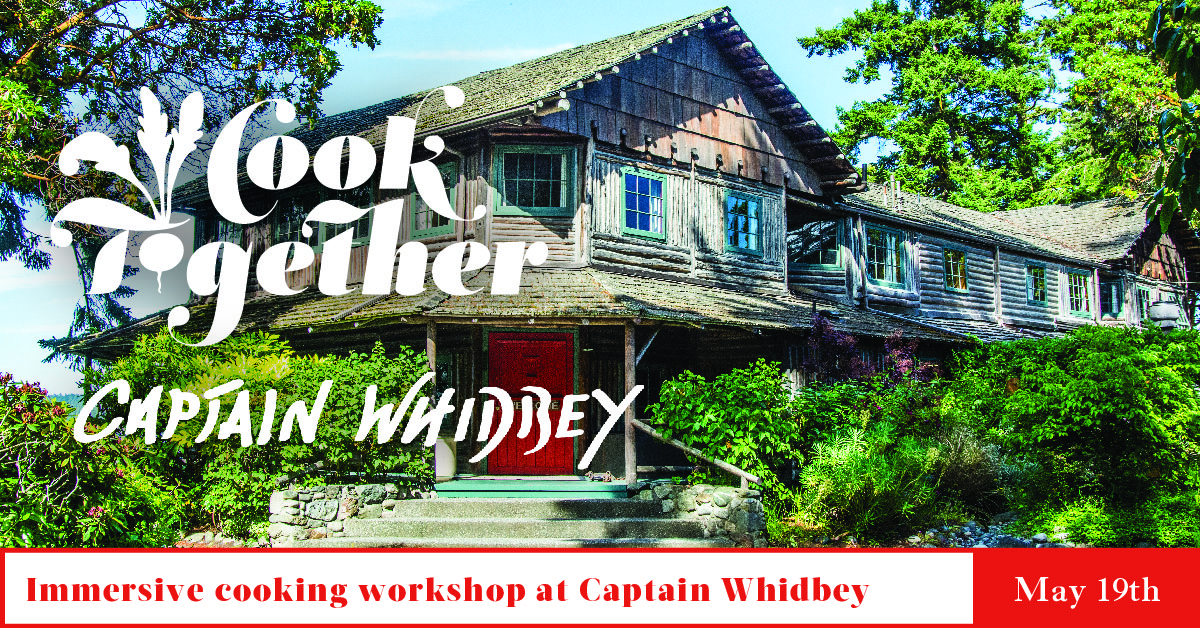 Roll-up your sleeves with chefs Jesse Barber and Monica Dimas on Whidbey Island...
Cook Together at Captain Whidbey


RoundGlass and the Captain Whidbey invite you to an immersive all-day cooking class and family-style dinner!

The historic Captain Whidbey holds an epic Cook Together on Sunday, May 19th. This all day event and cooking class, hosted by RoundGlass, starts with a visit to the Glendale Shepherd farmstead and finishes at the inn with a glass of wine and beautiful meal that will be procured locally and cooked collectively!

Cook Together's chef-in-residence, Jesse Barber, debunks common culinary myths and gives us the know-how to select the best products and put them together into simple, delicious and wholesome meals. Along for the fun is guest chef Monica Dimas, of neighborhood gems Neon Taco, Tortas Condesa and Sunset Fried Chicken! This event begins at 1:00pm with a tour of Glendale Shepherd followed by a hands-on cooking class at 4:00pm at Captain Whidbey - Barber and Dimas will put the knife in your hand and guide you through preparation and elaborate on the benefits of eating whole foods. After a 5:30pm cocktail hour, we will all sit and feast on the meal we created together!

Why not make it an overnighter? After an exhilarating day of cooking, learning and exploration of Whidbey Island, treat yourself to a relaxing stay at Captain Whidbey. Book your room at CaptainWhidbey.com

No time for a full day of cooking? Join us for dinner only - grab a ticket and then contact Captain Whidbey for a reservation!

When we Cook Together, you'll learn foundational culinary techniques, glean valuable nutritional knowledge and have a blast in the process. This is a hands-on experience and the cost of the ticket includes enjoying a family style feast that we create together! All recipes will appear on our blog for guidance and inspiration in your future home cooking.

*Alcohol not included in pricing, but will be available for purchase!

Cook Together is a RoundGlass initiative.