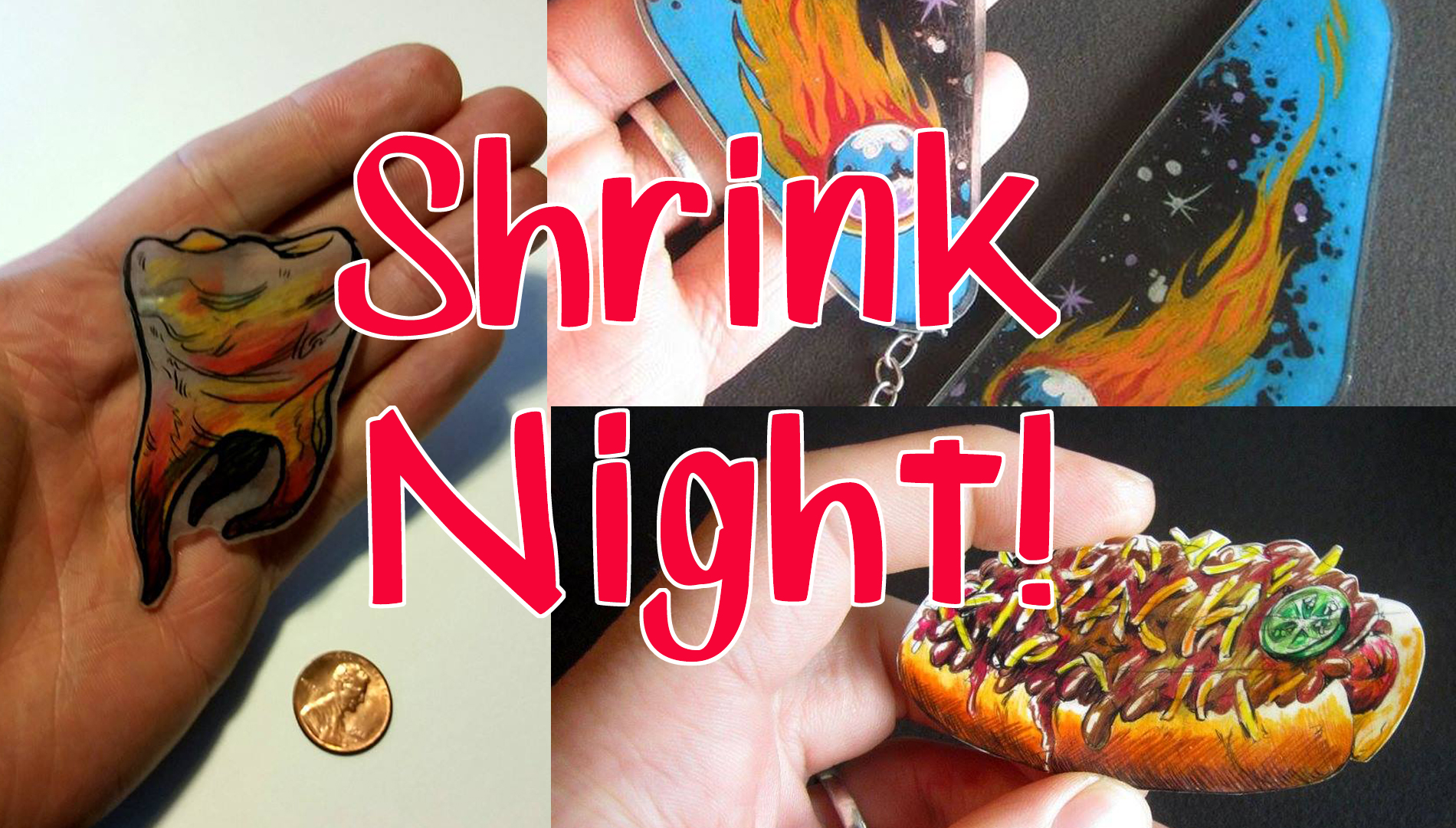 Shrink Night!
$10 secures your spot, one full sheet of Shrink Film and more coloring supplies than you'll know what to do with. Additional sheets are $5. We'll masterfully shrink your creations for you. We'll also have plenty of crafting supplies on hand to enhance your shrinky creations.

Please arrive with at least 90 minutes to complete your creations.

You are welcome to bring refreshments.

This event is a part of Push/Pull Projects.

Push/Pull Projects is powered by Shunpike.

Shunpike is the 501(c)(3) non-profit agency that provides independent arts groups in Washington State with the services, resources, and opportunities they need to forge their own paths to sustainable success.