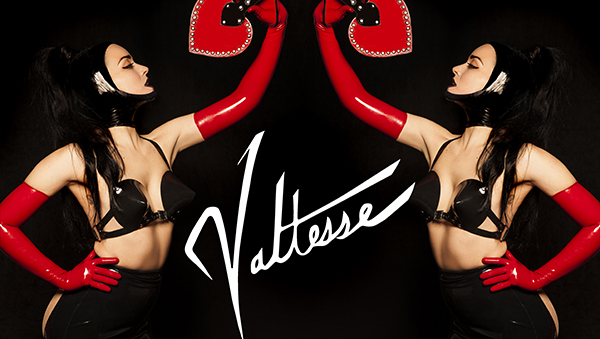 VALTESSE With Special Guest *Briq House*
Tantalize your lovers with Seattle's sleek and sinful show..VALTESSE! Valtesse Productions revs up its signature class and kink style to bring you an avant garde performance complete with couture burlesque, aerial, whips, chains, dance, and doms. Join us for love, lust, and latex!
Ms. Briq House is a cultural innovator, advocate of sexual liberation through education, and experiential instructor of intimacy. Others may describe her as a Burlesque Performer, Producer, Emcee, Professional Cuddler, Story Teller, and all-around Bad Ass Bitch who is Kinky, Queer, Sex and Body Positive. With a smile that lights up a room and an ass that won't quit Ms. Briq House offers something for everyone with her sly, seductive, stripteases.
Dress Code : Red and black cocktail attire required. Formal and fetish attire strongly encouraged. Sportswear, sneakers, blue denim, and sweats not permitted.
Seating : Please note your group/party name when purchasing tickets so you and your lovers can be seated together.
*Strobe lights will be used during the performance.