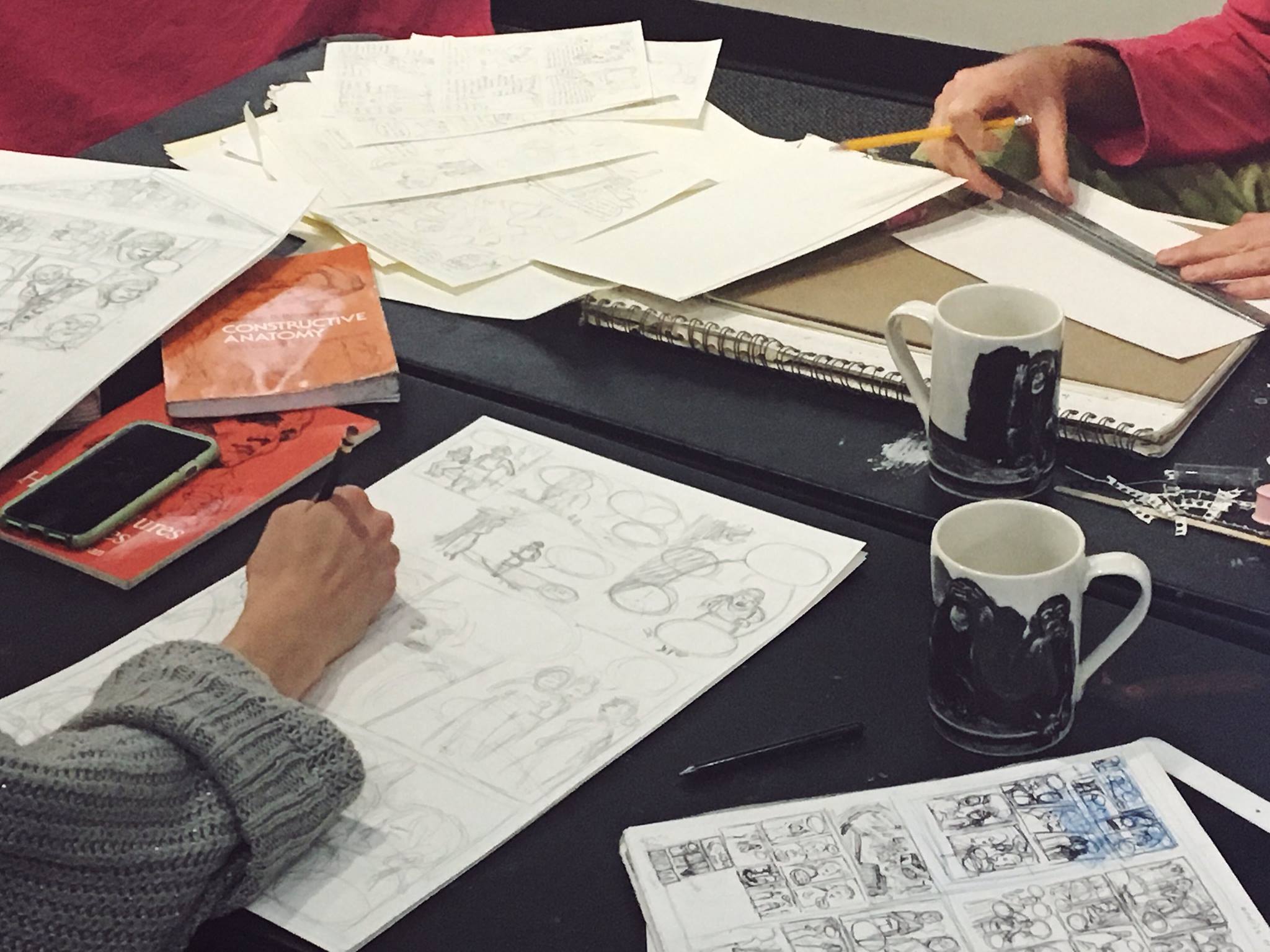 6 Hour Comic Challenge
You've heard of the 24 hour comic day, Push/Pull is taking it a bit further with a 6 and 12 hour comic challenges leading up to the 24 hour comic event. Come see if you have what it takes by creating a 6 page comic in 6 hours. We'll provide coffee and lunch, plus endless moral support. (All dietary needs are happily accommodated.)
$20 per artist to participate/ max 12 artists
Rules:
To officially complete the challenge you need to finish as many pages as the challenge (6/12/24), but you do not need to finish a page every hour
It has to be your story! No adaptations or borrowing another story.
Covers don't count, but you are welcome to arrive with your cover finished.
Pages must be blank when you arrive but you can prepare with sketches, thumbnails, etc.
To be "finished" a page only needs to be penciled in, inking is just a bonus.
Your registration fee helps us pay for food and refreshments and advertising and everything else we need to pull it off. But if you're ever committed to the challenge and unable to pay just send us a message and we'll work it out.
This event is a part of Push/Pull Projects.
Push/Pull Projects is powered by Shunpike.
Shunpike is the 501(c)(3) non-profit agency that provides independent arts groups in Washington State with the services, resources, and opportunities they need to forge their own paths to sustainable success.