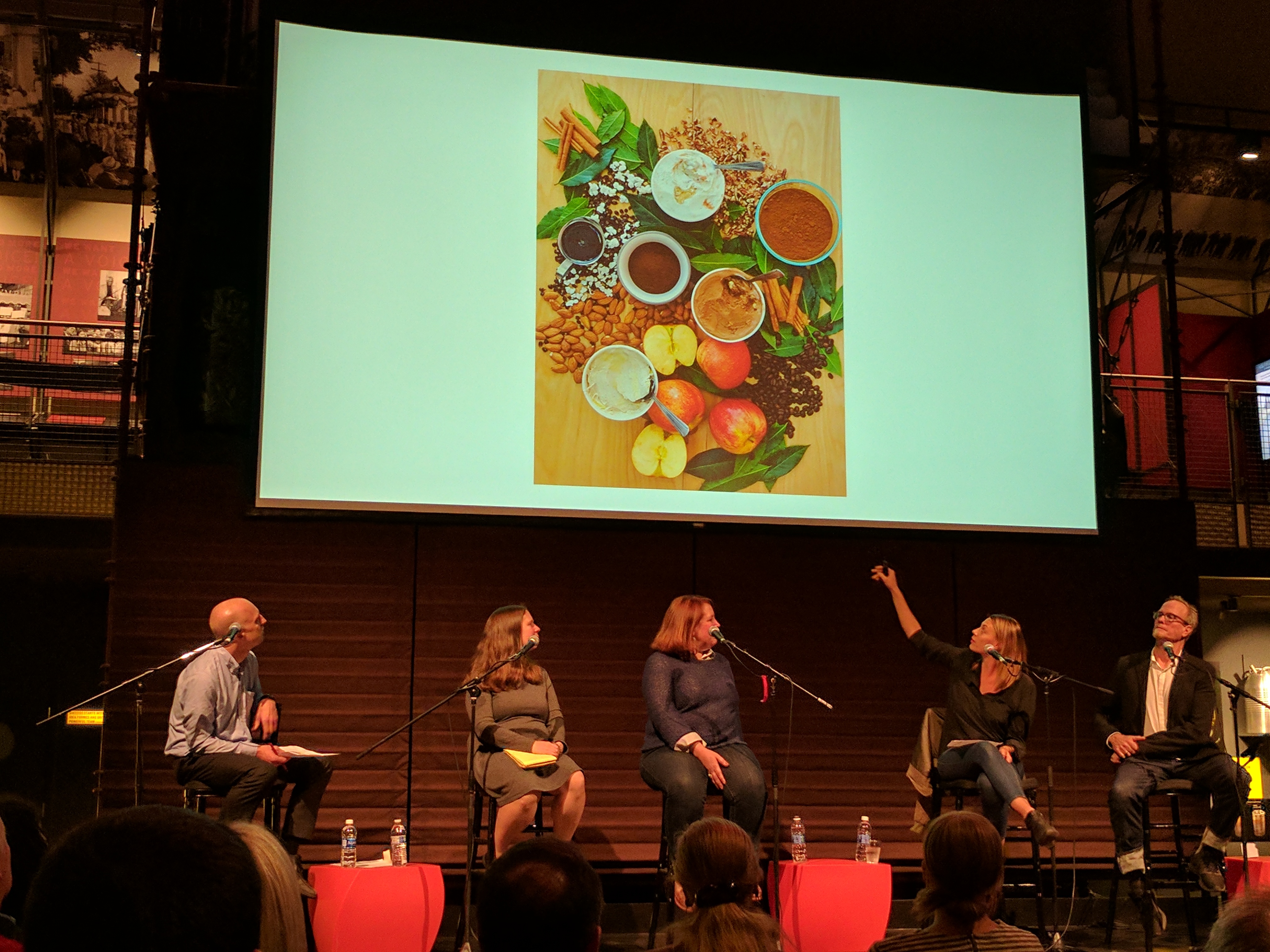 The Future of Urban Manufacturing: Advancing the Circular Economy
Tue, Oct 8, 2019 at 5:30pm
Please join us as we explore the circular economy and how to move from an extractive, linear economy towards one that is regenerative for people and planet.
Over locally sourced food and drink, we'll hear from some innovative entrepreneurs who are transforming textiles, biomass, and even the human body into new products, energy, and material.
As part of our broad-ranging discussion, we'll learn:
*how refugee artisans are upcycling textiles into new products
*how organic waste is being diverted to create energy and bio fertilizer, and
*how human remains can be converted into soil while also sequestering carbon.
Catering by Madres Kitchen and Seattle Made dessert, beer, and wine by Chin Up Donuts, Red Hook and Elsom Cellars. In an effort to be a truly waste-free event, our serveware and glassware will be provided by Durable Dish!
FEATURED PANELISTS
Aliya Marder | Co-Founder at Ridwell
Aliya is the co-founder and head of product and design for Ridwell, a social purpose corp, which makes it easy for people to waste less by recycling and reusing more of their stuff. With a background designing useful and delightful products for startups and large companies like Google and PwC, she brings human-centered design to the waste industry. By making it easy to do the right thing, she promotes conscientious consumption, more reuse, and smarter recycling one small action at a time.
Ming-Ming Tung-Edelman | Founder & Owner of Refugee Artisan Initiative
Ming-Ming founded Refugee Artisan Initiative and MiMi Globe Goods (a Seattle Made member) in 2016 to help local refugee and immigrant women build better lives for their families. All of the profits from their sales of gorgeous, upcycled handmade goods go directly to women workers. An immigrant hailing from Taiwan, Ming-Ming is passionate about giving back to others coming to the United States by creating pathways to financial independence.
Katrina Spade | Co-Owner of Recompose
Katrina Spade is a designer who is reimagining the death care experience, and the inventor of a system that transforms the dead into soil. She founded and led the non-profit Urban Death Project from 2014-2017.In 2017, Katrina founded Recompose, a benefit corporation, with the goal of offering earth-centric, participatory, and meaningful death care to the public.
Katrina has a Bachelor of Anthropology from Haverford College and a Master of Architecture from the University of Massachusetts Amherst. She has been featured in Fast Company, NPR, the Atlantic, BBC, and the New York Times. She is an Echoing Green Fellow and an Ashoka Fellow.
Srirup Kumar | Impact Bioenergy
Srirup Kumar is a business innovation leader for Impact Bioenergy Inc., responsible for two successful campaigns to commercialize decentralized bioenergy systems via public-private partnerships (the HORSE AD 25 and NAUITILUS AD 185). He is a social and environmental steward focused on integrated bottom-line management, which includes local food bio-cycling and community-based systems in Seattle, the Puget Sound region, and beyond.
MODERATOR
Behnosh Najafi | UX design researcher and strategist
Behnosh Najafi, PhD, is a UX design researcher and strategist in the Seattle area with a decade of experience helping businesses, foundations and non-profits connect to their end-users. Her past clients have included Microsoft, Windermere Realty, The Allen Institute, and Schools Out Washington.
Behnosh enjoys working through ambiguous territory, and believes that design methodologies offer a robust toolkit for anyone seeking to make impact in their organizations and in the wider world.
Fourth panelist coming soon!
Special Thanks to Seattle Made Week Sponsors & Partners!