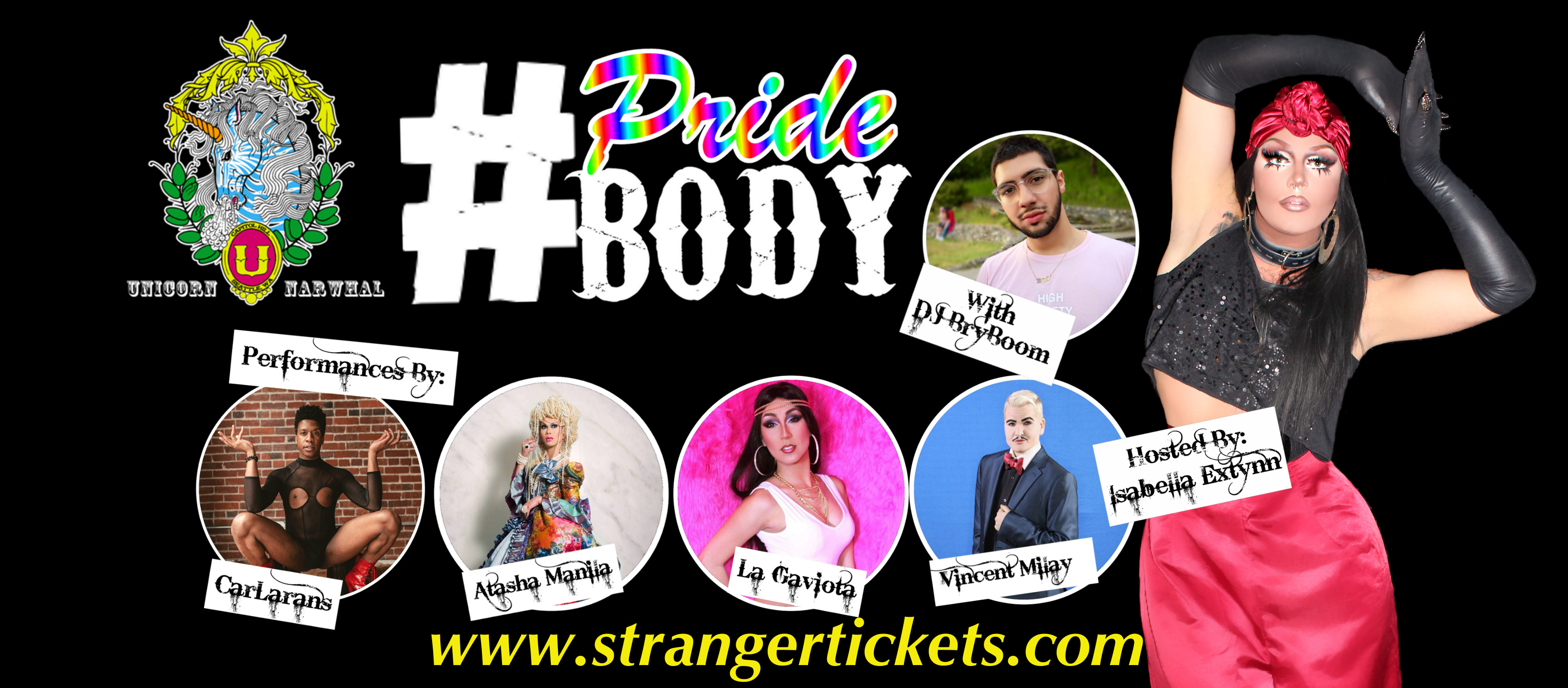 The Unicorn Presents
#PrideBody
Happy Seattle Pride!!! The Unicorn presents #PrideBody, around here every body is a Pride Body and we are dedicated to celebrating the beauty and diversity within our community.
#PrideBody starts at 9pm on Friday, June 28th, 2019 at the Unicorn/ Narwhal on Capitol Hill (1118 E. Pike St.) hosted by Seattle's One and Only Glamazon Goddess and Queen of the Pigs, Isabella Extynn; featuring DJ BryBoom spinning the hits to keep you shaking that #PrideBody all night long and performances by CarLarans, Atasha Manila, Vincent Milay and La Gaviota.
Presale tickets are only $8
Only $10 at the door
The Unicorn is the perfect place to kick off your Pride Weekend Celebration, join us for #PrideBody!!!