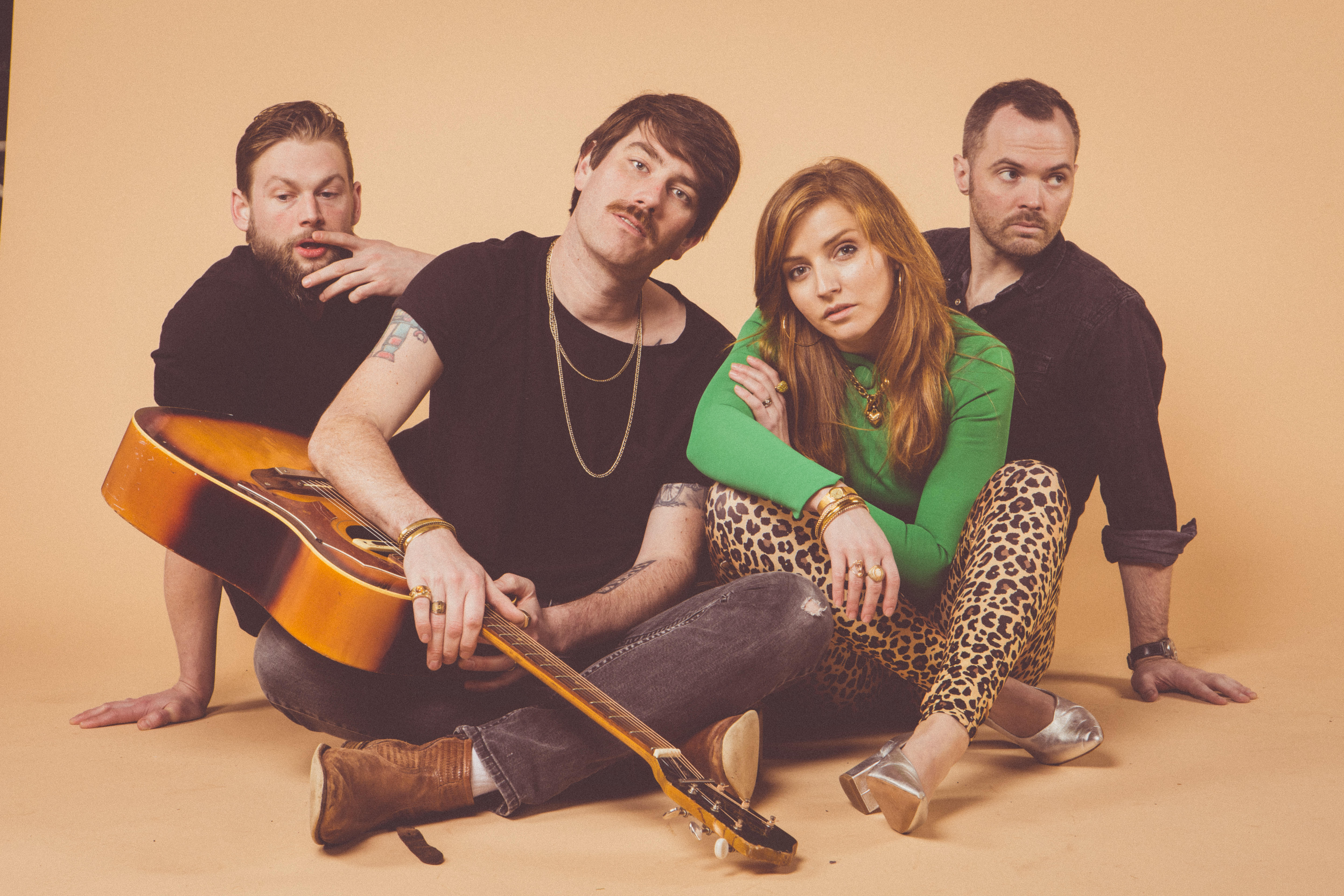 Smokey Brights w/ VanLots 8/10 in Twisp, WA
Freakout Records and KTRT Present:
Seattle's Smokey Brights make their Methow Valley debut on Saturday 8/10 with support from Winthrop's own VanLots and a DJ set by KTRT DJ Chris Moore.
Freakout is thrilled to partner with KTRT to bring a night of music and community in Twisp. A portion of ticket sale proceeds that night will be donated to Methow Recycles!
Freakout Records is a Seattle based record label and producer for the annual Freakout Festival in Ballard every November.
A litte bit about Smokey Brights:
Smokey Brights is a story of love and pizza. Husband and wife duo Ryan Devlin and Kim West first met while slinging pies at a south Seattle restaurant in their early 20s. Devlin, a fixture in the Northwest's thriving DIY rock scene, and West, an aspiring law student, started writing and recording songs in Devlin's bedroom during a cash-strapped Christmas as their friendship blossomed into romance. Pulling from their mutual love of 70s rock, vintage synthesizers, thrift shop treasures, and early MTV, the pair's bond permeated their pop songcraft. The duo, joined by drummer Nick Krivchenia and bassist Luke Logan, create a stoney blend of Northwest rock & roll and razor-sharp disco grooves that Impose Magazine has called "a modern bit of AM radio gold."
The group released their first LP, Taste For Blood, in 2014 to regional acclaim and heavy airplay and support from iconic radio station KEXP. Catching the attention of upstart label Freakout Records, the band released their sophomore LP, Hot Candy, in 2016. 2018 saw the band releasing two EP's, "Come to Terms" and "Different Windows," with supporting appearances at clubs and festivals across the United States and the UK.