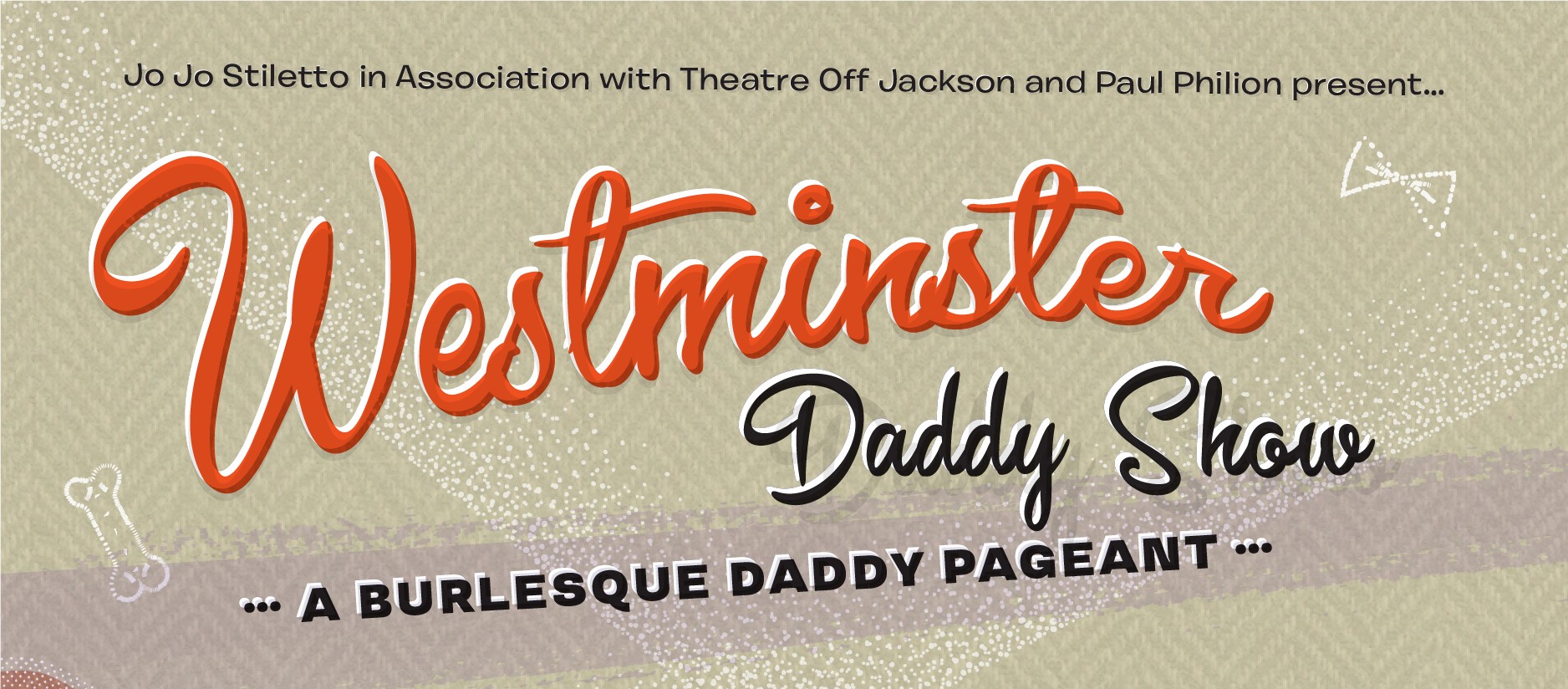 Jo Jo Stiletto Presents, in association with the Theatre Off Jackson and Paul Philion
The Westminster Daddy Show: A Burlesque Daddy Pageant
Join hosts Sailor St. Claire and Kaleb Kerr for the West Coast's premier pageant for the modern daddy: The Westminster Daddy Show....where every daddy has their day!
Judges of the Westminster Daddy Show will put toxic masculinity 'down to heel' while rewarding positive masculinity when they decide which daddies are good bois and which are real dogs. Bring your daddy or zaddy and join us in celebrating in the full spectrum of gender and gender expression as our performers compete in an examination of the modern daddy. Your hoots and holler will help choose who will win the best in breed at the Westminster Daddy Show.
Special announcement soon: The 2019 inductees to the Westminster Daddy Hall of Fame will be honored in a live ceremony.
Sponsored by Dream Daddy: A Dad Dating Comic Book by Oni Press, Lovers family of stores, K-Nine Couture, and NW Press.
With raffle benefiting Motley Zoo Pet Rescue. Our "Big Daddy" basket features items from our sponsors plus Revolutions Repair, Rudy's Barbershop, a WMST Motorcycle Endorsement Course, Electrician Services, WineGirl Wines, Sin in Linen, Whisper De Corvo, Bird on a Wire Espresso, and MORE!
Featuring (in alphabetical order)
Al Lykya
Amara Strutt
B. B. Sanchez
Indigo Blue
Iva Handfull
Kiki Mustang
MAX
Paris Original
Ryder Nightlong
Seductive Tease
Tony Tapatio
Waxie Moon
and special guests
Stage managed by Sir Peter Whimsey with Tout D'Lou
Lighting Design by Angelo Domitri
Poster Design by Ryan Wilkerson
Aug 9th. Doors 7pm. Show 8pm.
21+ Only with ID
General Admission: $25.
Premium (center front two rows): $45
VIP Tables for 2 on stage with gift bag: $150

Theatre Off Jackson
www.theatreoffjackson.org
409 7th Avenue South, Seattle, WA 98104
This event 21+, ID required.
Show may use strobe lights, hazer, and loud music
Theatre Off Jackson and the producer strive to be as accessible and inclusive as possible. Please contact us if you have any questions. Our venue is accessible by wheelchair and other mobility devices. Please contact us in advance so we can ensure your experience is as smooth as possible.